Between 1934 -1938, the U.S. airline industry struggled in face of drastically declining federal revenues. But by the end of the decade, it began to rebound, and by the end of World War II, America's aviation companies were on the cusp of a high permanence and profit explosion.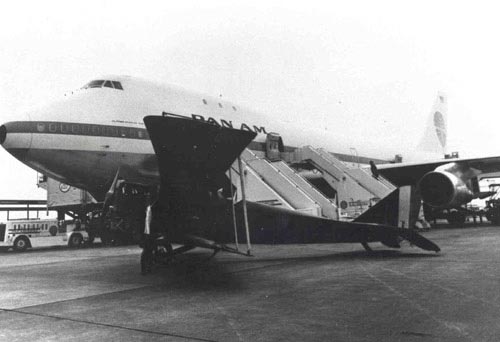 Pan American 747 airplane being loaded with mailbags.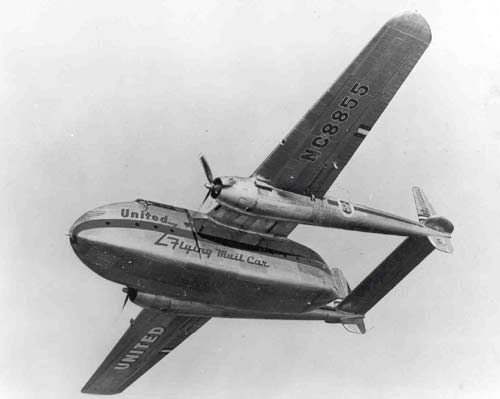 United Air Lines Flying Mailcar. These flying post offices were tested by the airlines including American. The system worked in a similar fashion to the railway mail services mail-on-the-fly program. Mail clerks were stationed aboard the airplanes to sort mail while in flight.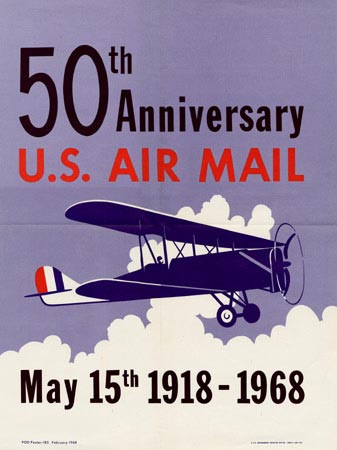 Posting celebrating the 50th anniversary of Air Mail Service.