All the parts of the airplane combine to make flight possible. Explore this picture and uncover the workings of each airplane part.
Scroll down to learn about different parts of an airplane.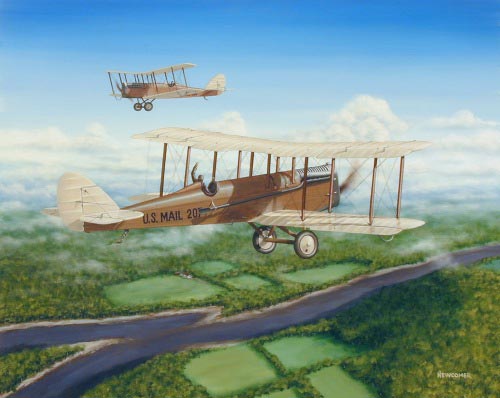 Model: de Havilland, DH-4.
Engine: Liberty 12, 400hp.
Range: 270 mi.
Wingspan: 42 ft. 5.5 in. (12.9 m).
Length: 30 ft. 1.25 in. (9.2 m).
Height: 10 ft. 6 in. (3.2 m).
Weight: 2,647 lb. (1,200 kg).