Throughout the 20th century, postal officials have tried a number of ways to transport mail by air, some more successful than others. But even those that were quickly proven inefficient or useless are remembered. After all, without experimentation, better transportation methods would never be discovered.
Here are envelopes from some of the Airmail Service's experimental flights.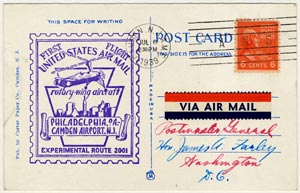 On July 6, 1939, the postal service placed an autogiro aircraft into use flying mail between the Central Airport at Camden, New Jersey to the roof of the Philadelphia, Pennsylvania post office. On the first day of service, 52,128 first flight covers were cancelled and carried on the flight for philatelists, many of whom paid double the 6-cent stamp price to cover postage for a round trip.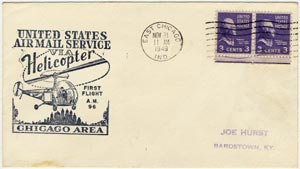 Helicopter service - Chicago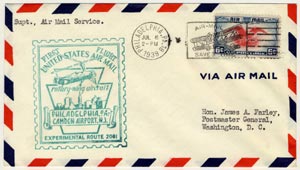 Autogiro - 1939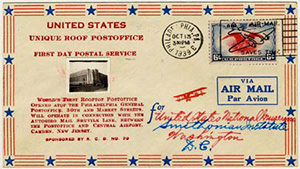 Autogiro 1939 - Phily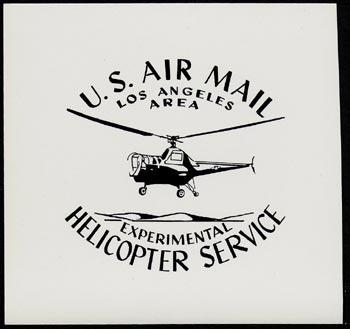 Artwork for 1st helicopter service (which was in LA)