Air Mail Service Began:
July 25, 1918
Air Mail Service Ended:
January 3, 1919
Total Hours Flown:
unknown
Total Miles Flown:
unknown
Assignment:
Aerial Mail Service
Nov 19, 1918 – Belmont Park
Dec 23, 1918 – Washington
Dec 26, 1918 – Belmont Park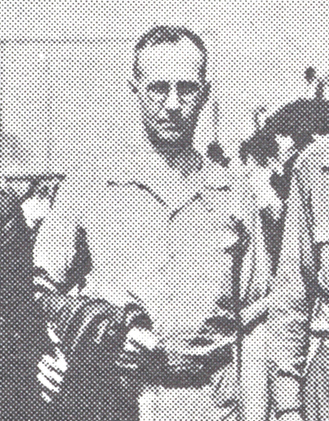 The old man of the group was Maurice Newton, who was 40 when he was hired to fly the mail. Newton gained his aviation experience as a test pilot for Sperry Gyroscope Company, where he had gathered over 1,000 hours of flying time.
On September 25, Newton crashed near Belmont, New York, when his airplane ran into a deep hole hidden by overgrowth. The airplane nosed over, and Newton injured his head. He shook it off, saying that he would fly the very next day. But the injuries lingered, and Newton wasn't the same after the crash. By November 1918, he was assigned to office duty.
In January 1919, he resigned the service. In his resignation letter to Praeger, . Newton noted, "I have endeavored since I have been here in this service to carry out promptly and to the best of my ability any orders I received, and having the welfare of the Air Mail foremost in my mind." In his letter, which took Praeger to task for yet another of his hasty and inappropriate discipline orders (this time for not continuing a flight with a malfunctioning aircraft), Newton said, "When I got to Belmont I received your telegram asking why you should not discipline me. So I telephoned my resignation, I do not care to stay under these circumstances."
Not long after resigning, Newton died suddenly, after complaining of a headache. His wife sought compensation from the postal service, but even though Air Mail officials supported her claim that his last crash had contributed to his continuing head pains and eventual death, the service refused her claim.