Air Mail Service Began:
April 14, 1920
Air Mail Service Ended:
September 3, 1927
Total Hours Flown:
4043.25
Total Miles Flown:
413,034
Assignment:
College Park, Maryland
April 17, 1920 – Newark, New Jersey
October 1, 1920 - Omaha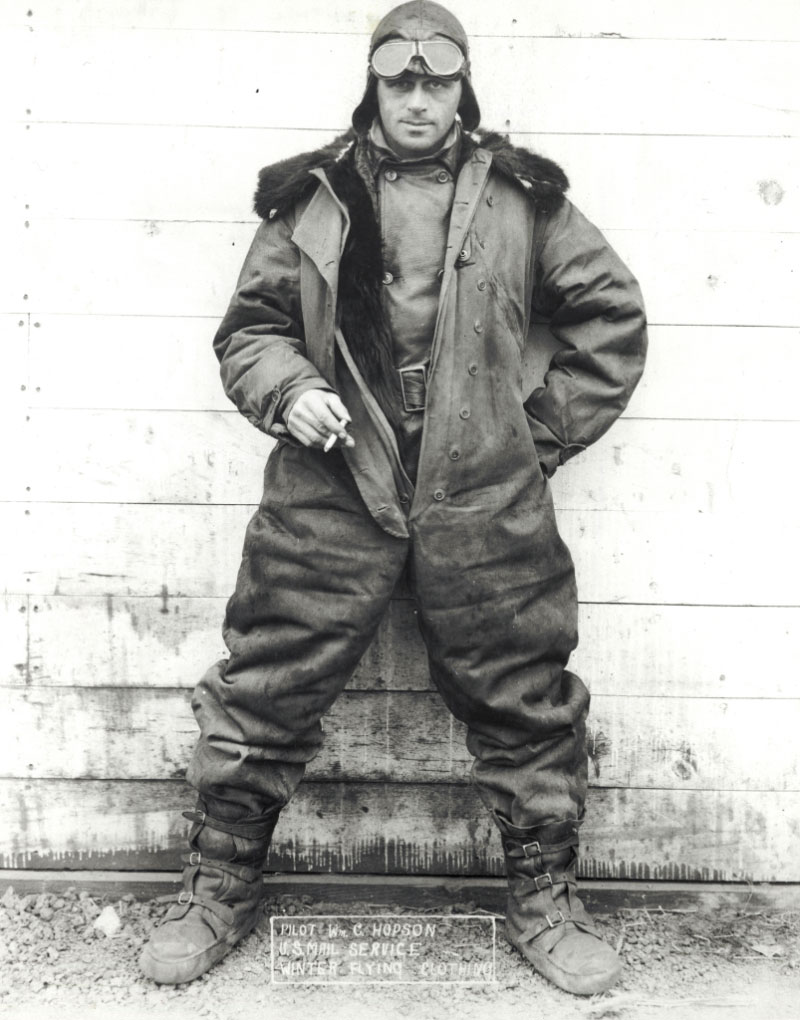 One of the best loved and most colorful airmail pilots was William "Wild Bill" Hopson. Before his years as a pilot, Hopson had driven a taxi cab in New York City. "Wild Bill" began flying airmail on April 14, 1920 and left the service when airmail was transferred to private companies. During his years as a Post Office Department airmail pilot, Hopson logged over 4,000 hours of flight time, covering 413,034 miles.
When private companies took over America's airmail service, Hopson signed on with the National Air Transport company, flying Contract Airmail Route #17 between New York and Chicago. Hopson died while flying the mail over that route on October 18, 1928.