Air Mail Service Began:
June 8, 1919
Air Mail Service Ended:
July 19, 1919
Total Hours Flown:
unknown
Total Miles Flown:
unknown
Assignment:
Belmont Park, Maryland
July 1, 1919 – Bellefonte, Pennsylvania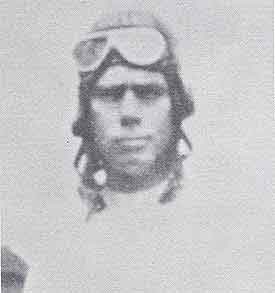 Charles W. Lamborn signed up with the Air Mail Service on June 8, 1919. He was killed a mere five weeks later when he was flying from Bellefonte to Cleveland. While flying through fog, heavy rain and low clouds Lamborn was climbing into clouds to pass over Snowshoe Mountain and became disoriented. His airplane came out of the clouds at only 400 feet, nose down, smashing into the ground. Although his shattered body survived the crash, Lamborn died before he could reach the hospital. On July 19, 1919, Charles W. Lamborn was the first airmail pilot killed in the treacherous Pennsylvania mountainous area known by pilots as "Hell's Stretch."