Air Mail Service Began:
May 25, 1920
Air Mail Service Ended:
February 9, 1921
Assignment:
College Park, Maryland
June 10, 1920 – Chicago, Illinois
September 8, 1920 – Omaha, Nebraska
September 22, 1920 – Chicago, Illinois
Hiram H. Rowe joined the Air Mail Service on May 25, 1920, assigned to the College Park, Maryland airmail field. On June 10, 1920, he was transferred to the field at Chicago, where he remained for three months. On September 8, 1920, Rowe signed on at the Omaha, Nebraska field in the Western Division. While he was there, he made a couple of speed records, including one in November 1920 when he broke the record between Omaha and Chicago, making the flight of 440 miles in 3 hours and 12 minutes (a record later broken by pilot William Hopson).
On February 9, 1921, Rowe, fellow pilot William Carroll and mechanic Robert Hill were killed when their JL-6 airplane caught fire in the air and exploded in a nose-dive landing at Lacrosse, Wisconsin. All three men were killed before help could reach them.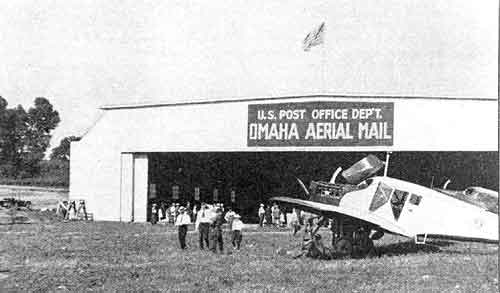 Junkers-Larsen JL-6 airplane at the airmail field in Omaha, Nebraska.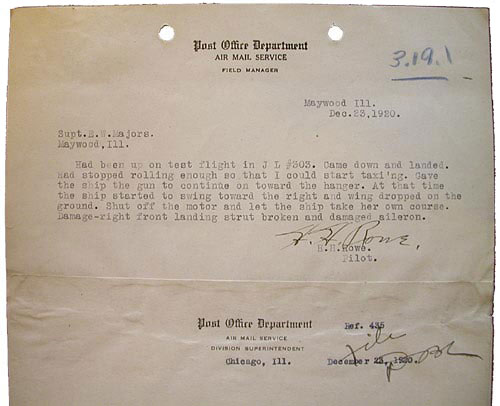 Telegram from Hiram Rowe recounting the circumstances of his December 23, 1920 forced landing.
- Courtesy of the National Archives & Records Administration.