Air Mail Service Began:
December 8, 1920
Air Mail Service Ended:
October 1, 1925
Total Miles Flown:
132,739
Assignment:
College Park, Maryland
February 15, 1921 – Hazelhurst Field, New York
June 1, 1921 – Cleveland, Ohio
September 1, 1922 – Hazelhurst Field, New York
December 1, 1922 – Cleveland, Ohio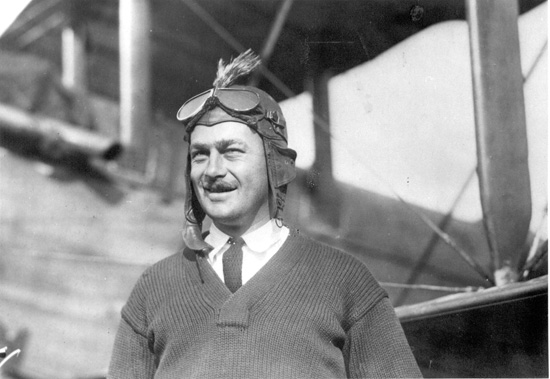 Charles Ames was born on February 2, 1894 in Jackson, Michigan. In 1917, he enlisted at Rockwell Field in San Diego, California and in the next year was in ground school at SMA in Berkley. He worked his way up to an instructor position at San Antonio, Texas, then at the Curtiss field in Kokomo, Indiana in 1920. He had over 700 flight hours before signing on with the Air Mail Service on December 8, 1920.
On October 1, 1925, Ames disappeared from sight in the mountains near Bellefonte, Pennsylvania while flying a de Havilland airplane on his portion of the Cleveland to New York run. Dozens of groups worked to find Ames over the next several days, including national guard troops. The 32-year old pilot was finally found in the wreckage of his airplane, where he had died on impact.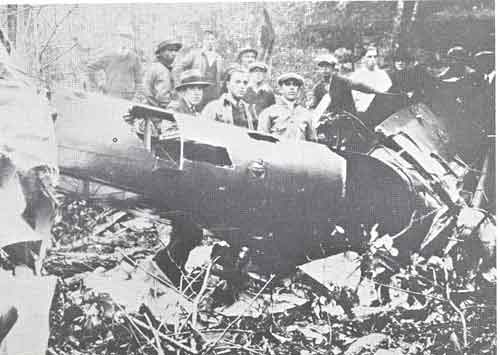 Wreckage of Ames' airplane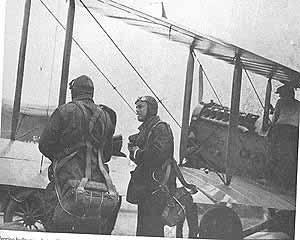 Charles Ames, facing away from the camera, poses with fellow pilot Wesley Smith, demonstrating the new parachute gear for airmail pilots. The parachutes were designed to be sat on by the pilots while in flight, undoubtedly providing some relief from the hard cockpit seats.
- Courtesy of the National Air and Space Museum, Smithsonian Institution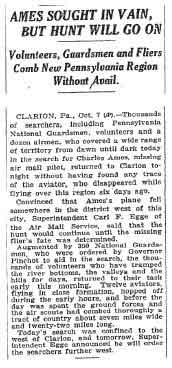 Newspaper clipping recording the lack of success in finding Ames after his airplane went down in Western Pennsylvania.