From shiny badges proclaiming their status to goggles, leather helmets and even face masks, airmail pilots were responsible for much more than just making sure the mail was delivered. Identification badges ensured pilots could ride by train for free when a crash rendered the airplanes un-flyable. Goggles and a range of leather flying gear helped protect them from the harsh elements as they flew in open cockpits through all kinds of weather. This is just some of the gear used by America's first airmail pilots.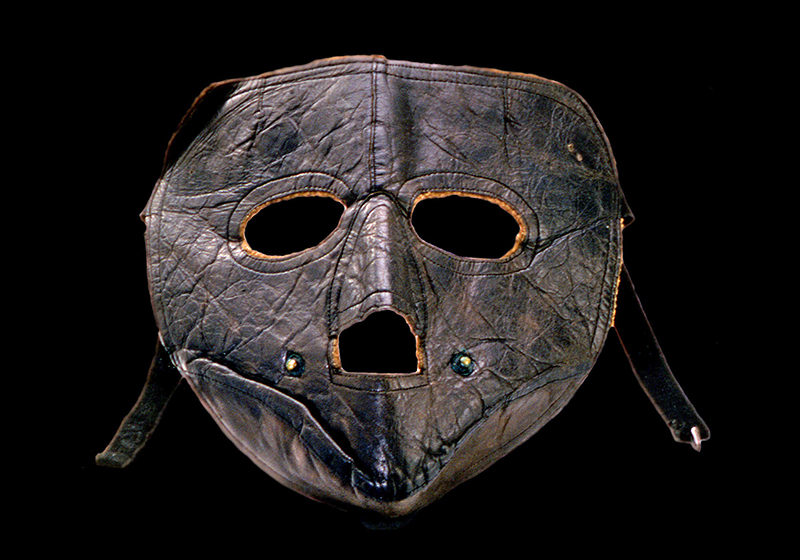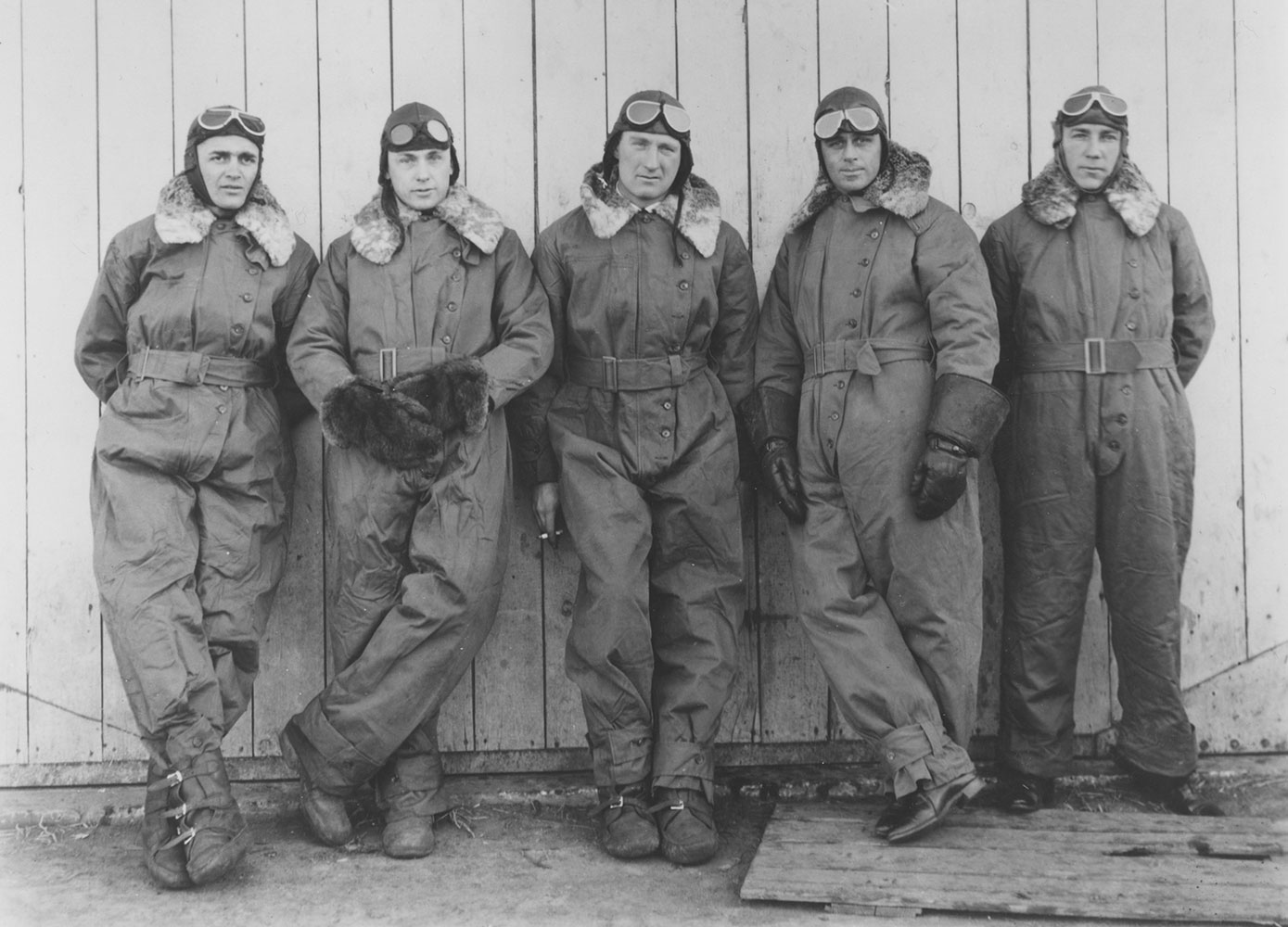 ---

This is U.S. Aerial Mail Service badge #809.
---

Ex-airmail pilot Eddie Gardner wore these goggles for what became his final flight. After leaving the service, he ended up barnstorming around the country, taking part in flying exhibitions . On May 5, 1921, he borrowed these goggles from another pilot and took off. Complications developed during his flight and as he was trying to make adjustments, the goggles fell over his eyes and he was unable to clear his vision in time. Gardner survived the crash long enough to tell of his last moments in the air, dying the next day of his injuries.
---

This leather flying helmet was used by airmail pilot Eddie Gardner. After his death, it was given to his old friend and first superintendent of the Air Mail Service, Benjamin Lipsner, who bequeathed it and a number of other early airmail materials to the Smithsonian Institution.
---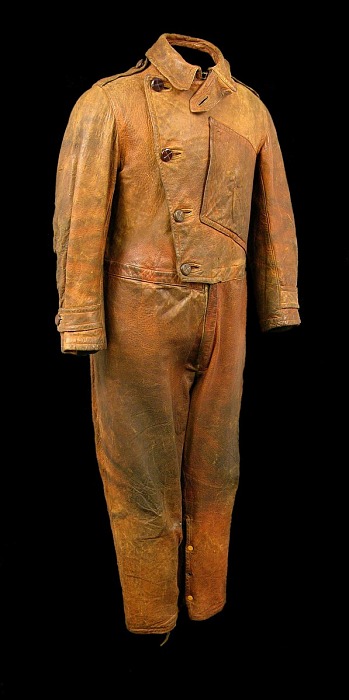 This is Eddie Gardner's flying suit, as seen on display in the Museum. During Gardner's stint in the service, pilots provided most of their own clothing and protective materials. It was not until the early 1920s that the Air Mail Service finally began providing warm leather suits to its pilots for winter weather flying.
---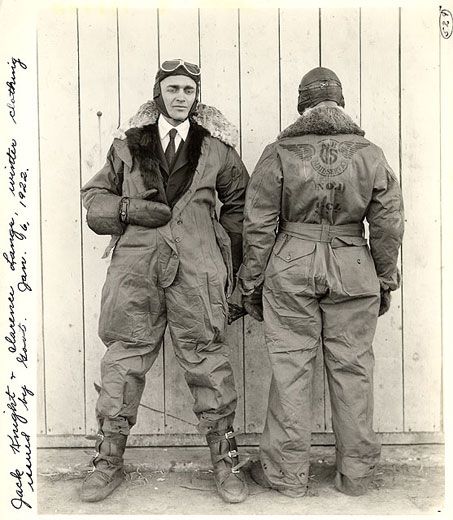 Warm boots helped protect the pilots' feet from the frigid temperatures of flying in open cockpits.
---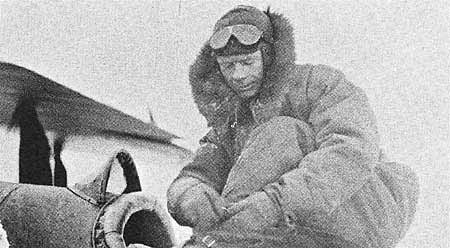 Warm gloves helped protect the pilots' feet from the frigid temperatures of flying in open cockpits.