The Atlantic Ocean and lack of gas prevent him going further.
Major Reuben Fleet on Lt. Boyle's flying error, May 15, 1918
The conclusion has been reached that the best interests of the service require that Lt. Boyle be relieved from his duty.
Fleet to Chief of Air Service May 15, 1918
Lieutenant George Boyle was given the opportunity to fly the first airmail out of Washington, D.C. on May 18, 1918. Unfortunately for him, the rookie pilot got lost not just once, but on two separate attempts. After his first two attempts he was removed from the airmail service.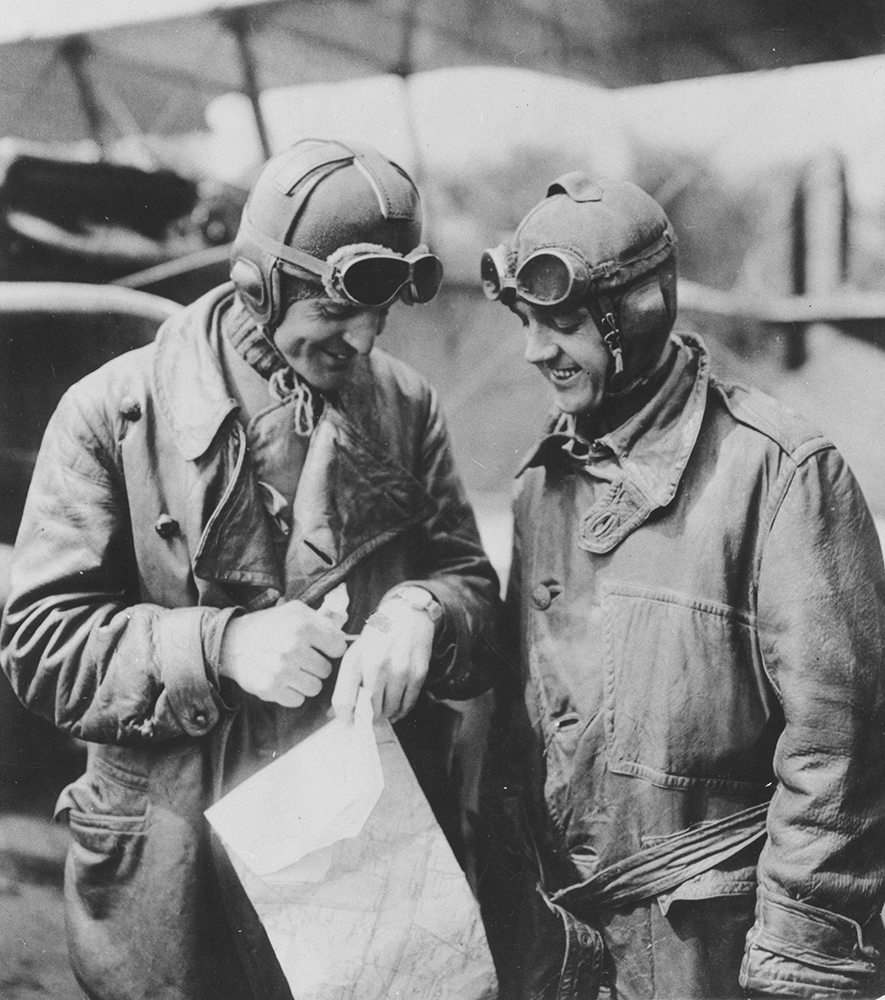 Major Fleet (left) and Lieutenant Boyle admire Fleet's new watch. The Hamilton Watch company presented each of the Army fliers with a new wristwatch in honor of their historic flights.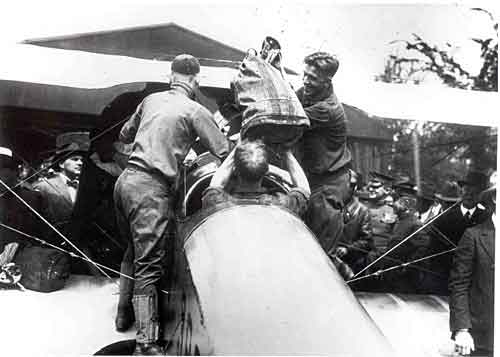 The airmail bags being loaded into Boyle's Curtiss Jenny the morning of May 15, 1918.