Born on March 6, 1887 in Montesano, Washington, Reuben E. Fleet attended aviation training at the army aviation school in San Diego, California. By 1918, the Fleet had become a Major and was supervising the pilot training of thousands of pilots. Major Fleet was assigned the complex task of setting up the first regularly scheduled airmail service. He was assigned pilots, airplanes and mechanics; given the three-city route to cover; and told to make everything ready in less than two months. Astoundingly, Fleet pulled everything together, and the service began on May 15, 1918, just as it had been announced it would. Fleet left the Air Service soon after that. In 1923, he formed Consolidated Aircraft Corporation. In 1949, he retired from the firm, and in 1975, at the age of 88, he passed away.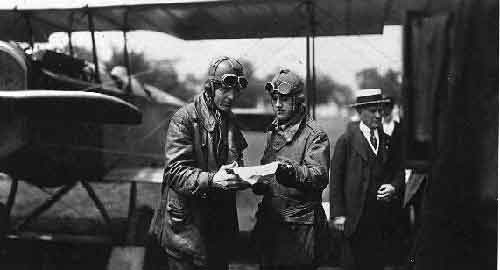 Major Reuben Fleet (left) shows Lieutenant George Boyle a map of the flyway between Washington, D.C. and Philadelphia's Bustleton Airport. Unfortunately, Boyle proved quite inept at following either a map or verbal directions and was removed from the airmail service after only two flights.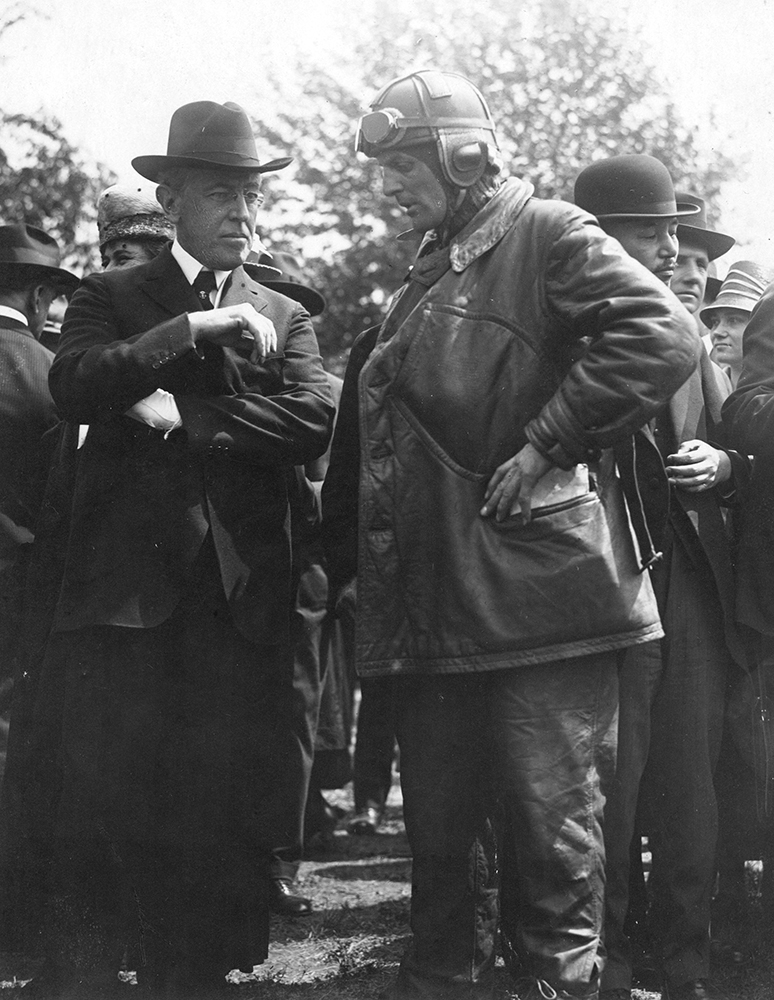 President Woodrow Wilson takes a moment to wish Army airmail pilot Major Reuben Fleet good luck on his upcoming historic flight.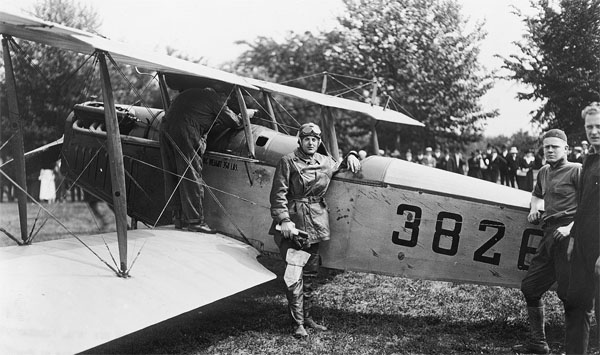 Major Reuben Fleet stands in front of a Curtiss Jenny JN-4B airplane on May 15, 1918. Fleet was responsible for getting the service up and running the first day, and flew this airplane into Washington, D.C. early on the morning of May 15.