The Douglas M2 aircraft was the first significant improvement of an airmail airplane. After years of relying on the sturdy but aged de Havilland to carry the bulk of the mail, airmail pilots eagerly welcomed new craft such as the M2.
Western Air Service, Inc., which operated the 650-mile long Contract Air Mali Route #4 (CAM-4) between Los Angeles, California and Salt Lake City, Utah purchased the Douglas M2. The airplane was chosen for its strength, stability and solid construction.

A Douglas M2 aircraft.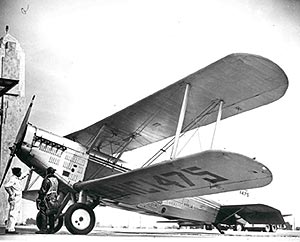 Unidentified pilot and mechanic checking over a Douglas M2 before takeoff.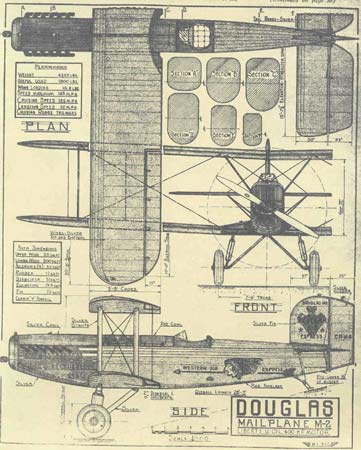 Diagram of a Douglas M2 airplane.