When car manufacturer Henry Ford acquired control of the Stout Metal Airplane company in 1925, he also acquired their design for an aircraft with three motors. Designated the Ford 4AT trimotor, this all-metal airplane became a successful passenger airplane.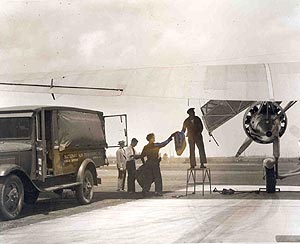 Loading mail on a trimotor airplane.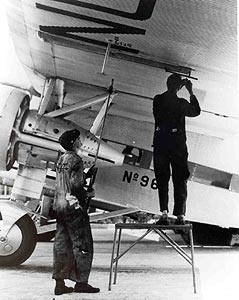 Ground crew member closing the mail cargo hold prior to takeoff.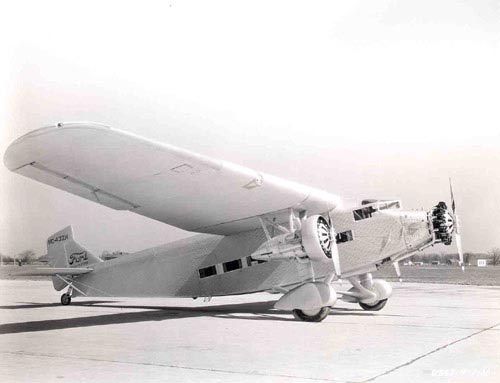 Ford manufactured trimotor on the tarmac.