When most aircraft being built in the mid-20's looked very similar to the WW-1 trainers that were "barnstorming" every country field across the U.S., one enterprising airplane enthusiast employed a top designer to build a "new" kind of airplane.

In 1925 Agnew Larsen began designing a series of biplanes that culminated in the 1927 Pitcairn PA-5 "Mailwing." This airplane was designed to carry air mail along the routes of the eastern United States. Efficient and economical, it helped build the route structure for what would ultimately become Eastern Air Lines.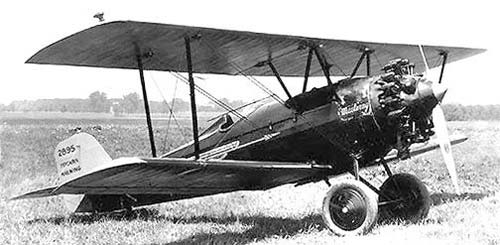 A Pitcairn mail airplane.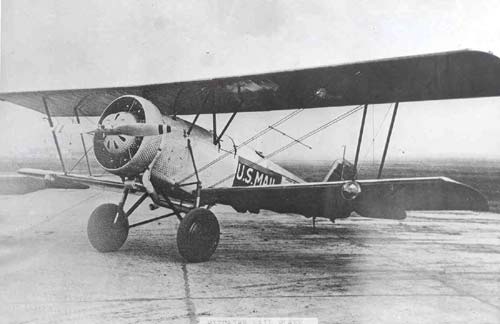 A Pitcairn mail airplane.
---
Learn more:
Harold F. Pitcairn and Agnew Larsen were the money and brains behind the Pitcairn PA-5 "Mailwing," a trim fighterline open-cockpit biplane. This airplane achieved a reputation for efficiency and reliability that resulted in a production run for it and its derivatives of well over one hundred aircraft.
The PA-5's good performance stemmed from three factors—a clean, lightweight airframe; the reliable Wright Whirlwind engine; and the use of a Pitcairn-developed airfoil, which permitted a relatively high top speed of 136 mph and also excellent load-carrying capability.
Larsen and his small team used good, imaginative engineering techniques to create an aircraft that would carry the small loads that could reasonably be expected on the still new airmail routes, thus avoiding the pitfall of many designers who built airplanes for loads that would not be generated for several years. While the construction was, in the main, conventional, there were several innovative features, including the use of easily fabricated square tubing in the fuselage and an ingenious quick-change engine mounting.
The PA-5 was first used by Texas Air Transport on Contract Air Mail Route 21 on November 27. 1927, only four months after the first Mailwing had been licensed by the Civil Aeronautics Administration. The airplane's reputation, however, was really established on the New York-to-Atlanta run, CAM #19, which was flown by Pitcairn Aircraft. Service began on May 1,1928. The little Pitcairns, flying by night, followed the newly lighted airways between Philadelphia, Baltimore, Washington, Richmond, and Atlanta. The 760-mile route was flown in seven hours, just one-third the time it took by rail.
The forward-looking company took over the Atlanta—Miami route on December 1, 1928, creating the basic structure upon which its successor organization, Eastern Air Transport, would prosper. The new route added 595 miles and permitted fifteen-hour service between New York and Miami by the expanded fleet of sixteen Mailwings.
Other airlines bought the PA-5s as well as the later PA-6, PA-7, and PA-8; a partial listing includes Colonial Air Transport, Colonial Western Airways, and Universal Division of American Airways.
- Text courtesy of Smithsonian Institution National Air and Space Museum
Related links:
» Historic Aircraft
» Contract Airmail Route Covers
» Turning it Over