The Stinson SR-10F Reliant was part of a series of powerful cabin airplanes outfitted as well-appointed executive and business aircraft or as sturdy utility craft and airliners.
On loan from the Smithsonian Institution National Museum of Air and Space, the Stinson SR-10F Reliant on view at the National Postal Museum was used in a series of airmail pick-up experiments by All American Aviation.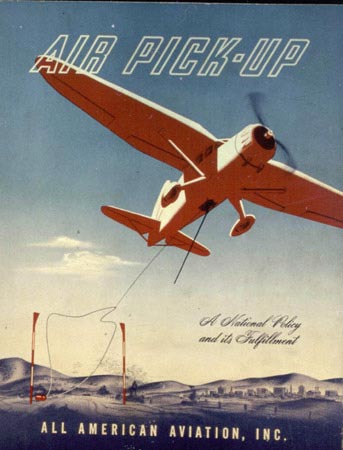 Posting advertising the All American Aviation Pickup service.

A Stinson Reliant airplane on display at the National Postal Museum.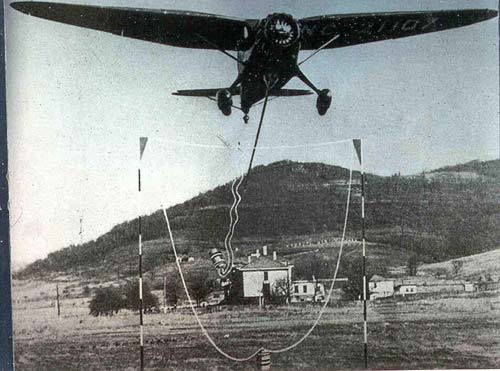 Stinson Reliant airplane making a mail pickup.