When Henry G. Boonstra crashed his de Havilland aircraft, #249, into Porcupine Ridge southeast of Coalsville, Utah, the airplane was badly damaged. Boonstra had smashed into the ground at flying speed, the landing gear collapsed and de Havilland #249 slid on its belly to a stop on the ridge.
Boonstra abandoned his airplane to seek help. The mail was eventually retrieved, but the airplane was left on the almost inaccessible mountain range 9,400' high and away from civilization, considered a write-off by airmail officials.
Forty years later, an former U.S. postal mechanic named J. W. "Bill" Hackbarth decided to track the old airplane down and rebuild it in time for the 50th anniversary of the airmail service, to be celebrated on May 15, 1968. He found the airplane in three feet of grass and snow on top of Porcupine Ridge. Tens of thousands of dollars and years later, the reconstructed airplane was flown to Washington, D.C., and presented to the new Smithsonian Institution Air and Space Museum.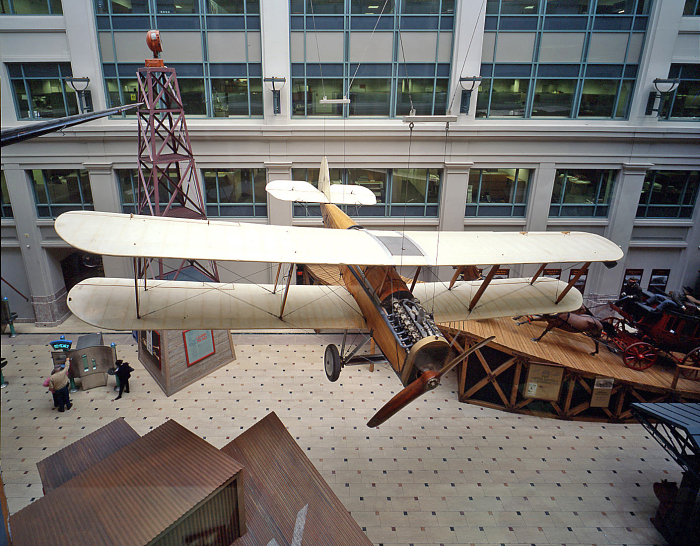 Old 249, now in the National Postal Museum.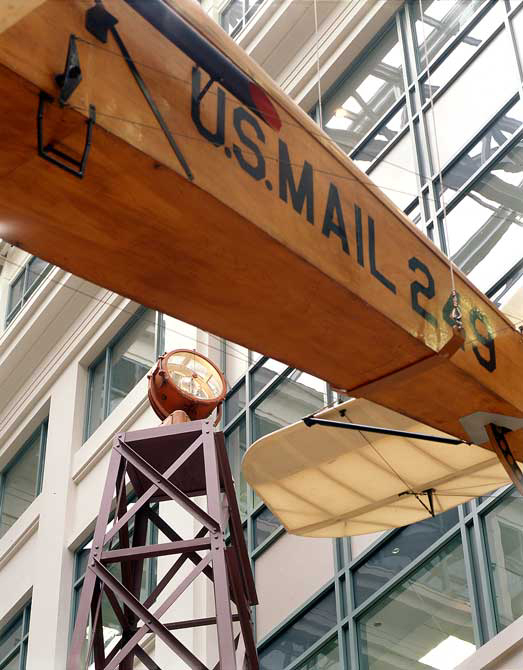 Old 249, now in the National Postal Museum.