It could fight winds and weather and carry heavier loads.
"Ham Lee" on the de Havilland mail airplane
We had quite a system worked out to make sure we got away on schedule. We had a dozen DHs lined up and we went down the line trying each ship. When we found one that would start we threw our mail in the cockpit and were off.
Harold "Slim" Lewis', lighthearted view of the pilots' flight assignments
In 1918 the Post Office Department requested 100 de Havilland airplanes, model DH-4, from the army. Created by Geoffrey de Havilland, these airplanes had been built both in England and the United States during the last years of the war. Like most of the 2,500 fighter airplanes built in the United States by 1918, few DH-4 aircraft even saw battle.
The de Havilland began to retire from Air Mail Service in 1926 when the Post Office Department began to contract the service from private carriers.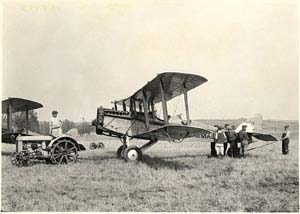 This de Havilland needed assistance after becoming stuck in Nebraska mud after a landing in 1924.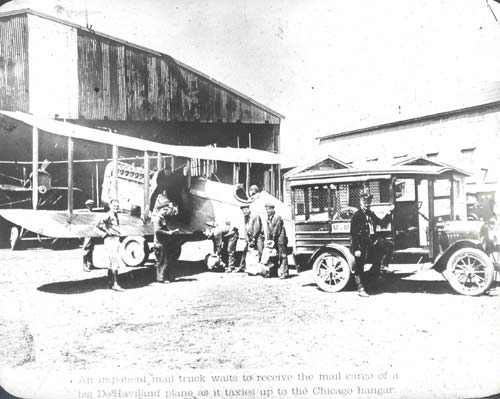 A de Havilland (DH-4) airplane on the airfield near Chicago, Illinois.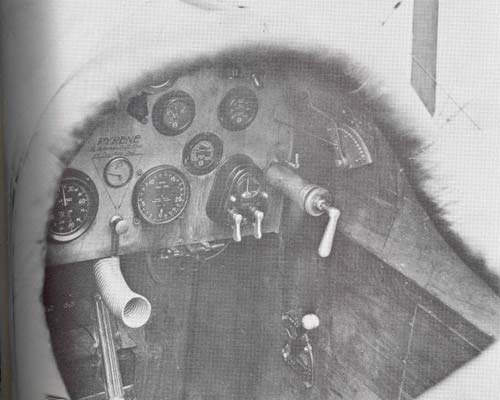 De Havilland mail airplane cockpit.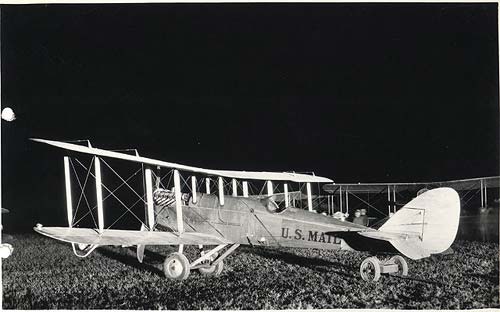 De Havilland at night – This was the first airplane into Omaha, Nebraska the night that transcontinental airmail was inaugurated in 1924.

A de Havilland airplane nose first in the ground after a crash near Elko, Nevada.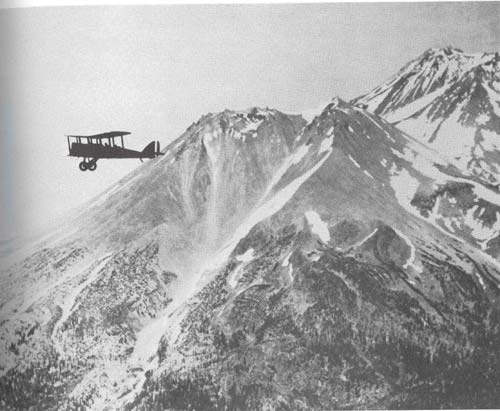 A de Havilland airplane photographed while crossing the Rockies.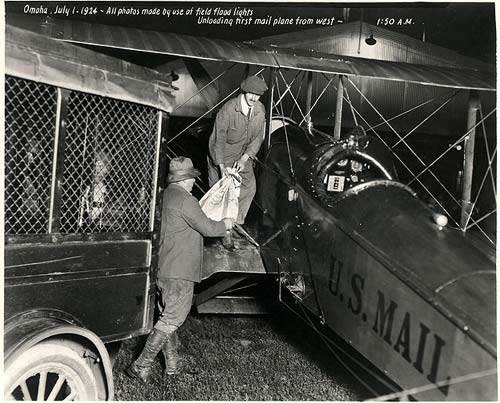 A de Havilland airplane at night, Omaha, Nebraska, July 1, 1924.