On July 6, 1939, the postal service placed an autogiro aircraft into use flying mail between the Central Airport at Camden, New Jersey to the roof of the Philadelphia, Pennsylvania post office. On the first day of service, 52,128 first flight covers were cancelled and carried on the flight for philatelists, many of whom paid double the 6-cent stamp price to cover postage for a round trip. The postal service made over $3,000 in revenue from the flights. The autogiros were put to use flying airmail in Chicago, New Orleans, Los Angeles and Washington, D.C. through the 1930s and into the 1940s. The autogiro service was eclipsed and ended by the advent of helicopter airmail service.
On June 2,1947, helicopters became an official part of the U.S. airmail fleet. The Civil Aeronautics Board (CAB) certified the operation of airmail helicopters in Los Angeles, California. Airmail helicopter tests had been conducted in L.A., Chicago, Boston, Philadelphia, Kansas City and New York prior to these first official flights. The company that held the contract for Los Angeles' helicopter mail service was Los Angeles Airways, Inc. According to a newspaper report from the New York Times, the company contracted to serve 30 post offices in the L.A. area for three years.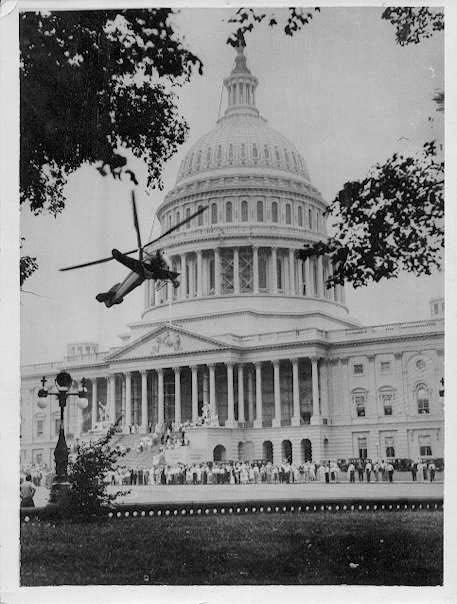 Proponents of autogiro airmail service used a number of public stunts to build interest and demand in the service. Autogiro landing on U.S. Capitol.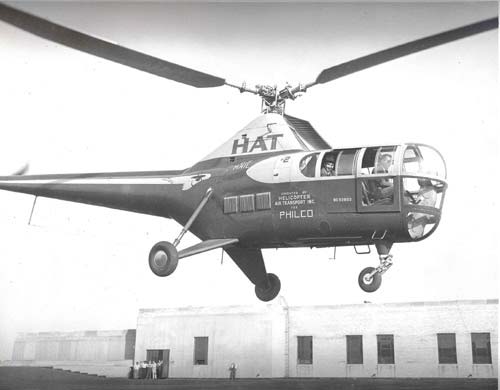 A Sikorsky manufactured helicopter landing on the roof of the Philadelphia, Pennsylvania Post Office.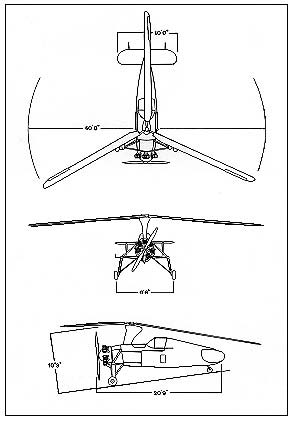 Diagram of an autogiro aircraft.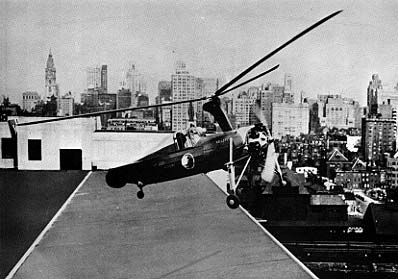 An autogiro taking off on a mail run from the roof of the Philadelphia, Pennsylvania Post Office.