The Scott Numbers are the copyrighted property of Amos Media Company, and are used here under a licensing agreement with Amos. The marks Scott and Scott's are Registered in the U.S. Patent and Trademark Office, and are trademarks of Amos Media Company. No use may be made of these marks or of material in this publication, which is reprinted from a copyrighted publication of Amos Media Company., without the express written permission of Amos Media Company, Sidney, Ohio 45365.
Created by Thomas J. Alexander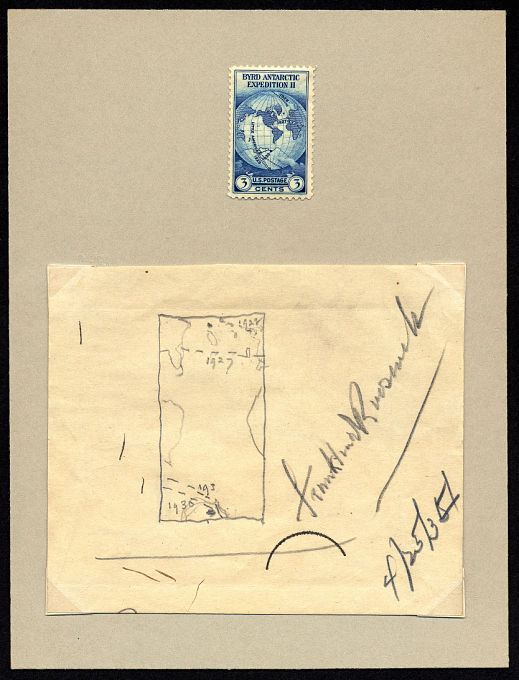 When Franklin D. Roosevelt first won election as president in 1932, a new era was about to dawn for stamp collectors. Roosevelt was the only president who was also an ardent philatelist. In addition to his frequent statements extolling the pleasures of the hobby, he took a proactive stance in the operations of the Post Office Department by actually designing some of the stamps issued during his unprecedented twelve years in office.
In the 1930s the Post Office Department was still the focus of the country's political patronage system; James A. Farley, the chairman of the National Democratic Committee, was named postmaster general. Farley was not a collector. But at the very beginning of the administration, he was determined to further ingratiate himself with the "Boss," as he called Roosevelt, by giving him unusual examples of new postal issues. In addition to the President, these presentations eventually included special printings to Secretary of the Interior Harold Ickes, who was the only stamp collector in the cabinet. Other prominent persons also received some of these printings, as did Farley's children, who he hoped would take up the hobby.
These special printings were in each case the first sheets off the press during each stamp's initial printing run. Each sheet had multiple panes and, with two exceptions, they were imperforate and ungummed.
When the stamp collecting community became aware that these special printings were being handed out at face value to persons other than the President, a storm of protest ensued. Farley relented and directed that all special printings that had been distributed to friends and relatives would be duplicated and placed on sale to the public at face value. The first day of sale of these reprints of what came to be called "Farley's Follies" was March 16, 1935. They are now listed in Scott Specialized Catalogue of United States Stamps & Covers as numbers 752 through 771. The original Follies are not listed in the Catalogue on the ground that they were never sold to the general public. Nevertheless, many of these original printings are in private hands and some can be differentiated from their reprint cousins.
Examples shown here came to the Smithsonian directly from ex-postmaster general James A. Farley.