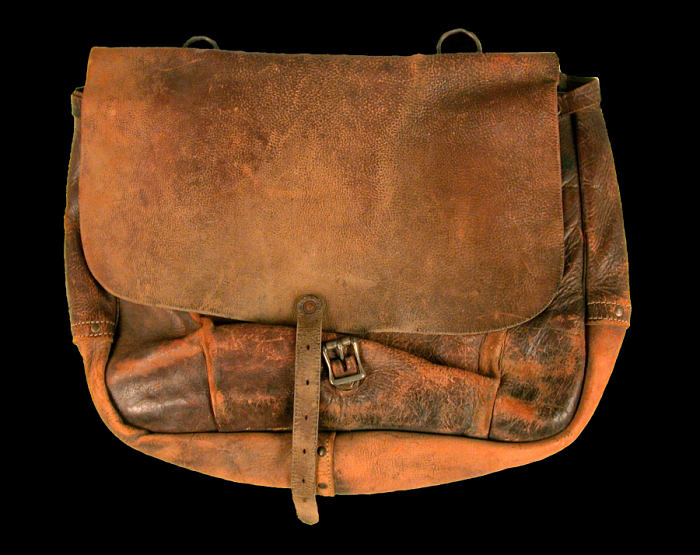 Before City Free Delivery Service, receivers were responsible for getting their mail. Most had only two choices. People could pick up their mail at the local post office or pay to have someone bring it to their homes. In 1863 that began to change. Postmasters began hiring men to work as letter carriers, taking mail to recipients' homes for free. Because the service began during the Civil War, it was limited at first to a few cities in the North. After the war, the service began to expand to cities in the southern and western United States.
Carriers used leather satchels to carry the mail on what would become known as their daily rounds. This vital piece of equipment quickly became a familiar symbol of the Post Office Department. This form of satchel was used predominately in city delivery service from the early years of the service through the 1980s.
These durable satchels permitted carriers to carry 35 pounds of mail. More than a few carriers ported one satchel on each shoulder for a total of seventy pounds of mail.