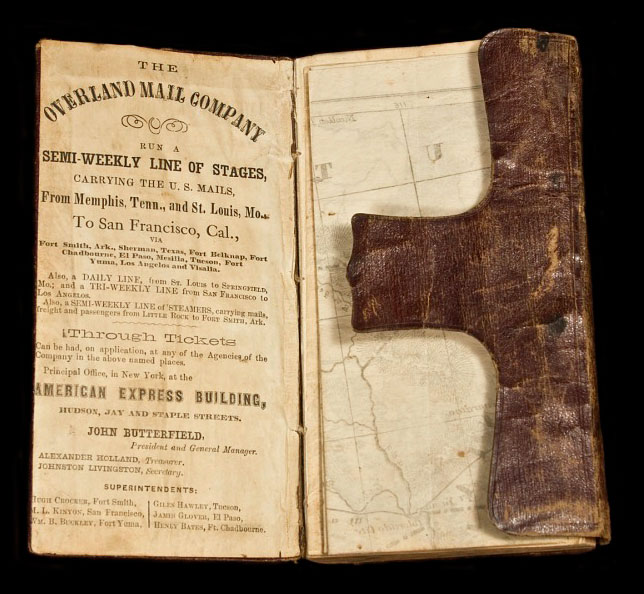 In the early 19th century, the United States seemed a land of boundless promise and possibility. Congress sought to secure the nation's new territories, especially the sparsely-traveled region between the Mississippi River and west coast settlements. Just as frontier military forts gave emigrants a better sense of security, the fairly regular appearance of the mail coach promised a connection to the rest of the world.
On March 3, 1857, Congress authorized Postmaster General Aaron Brown to contract for mail service across the trans-Mississippi west. The selected route ran approximately 2,800 miles. The eastern ends of the route began in Tipton, Missouri, and Memphis, Tennessee. The lines converged at Ft. Smith, Arkansas and continued through Texas, New Mexico, and Arizona before ending in San Francisco, California.
The lucrative contract was awarded to John Butterfield's Overland Stage service in 1857. Butterfield contracted to provide six years of semi-weekly mail service at the unheard-of rate of $600,000 a year. He poured $1 million into setting up the route. His company rounded up over 200 coaches, almost 2,000 horses and mules, and 1,200 employees, from superintendents, drivers and conductors to harness makers and blacksmiths, to service the line.
Butterfield's agents and station masters were presented with books that contained a map of the Southern Route, timetables and room for drivers to make notes of passengers and cargo. The company's coaches set out along the route on September 15, 1858. The first westbound stage arrived in San Francisco 23 days and 23 hours later, a remarkably fast trip for that time.