AFTER NEARLY A CENTURY, images of Hindenburg and Titanic still haunt viewers worldwide. Published accounts, photographs, radio, and movies have transformed the catastrophes into two of the 20th century's most horrific disasters. Both tragedies capture the universality of terror in the face of death, prompting the question, "What would I have done?" They also underscore technology's shortcomings during eras that beatified science and progress.
Popular media has recreated Hindenburg and Titanic disasters in books, movies, and television programs, searing them indelibly into a collective memory. Toys, games, models, and other memorabilia repeatedly revitalize the compelling stories for each new generation.

Board game "With Hindenburg and Zeppelin to America"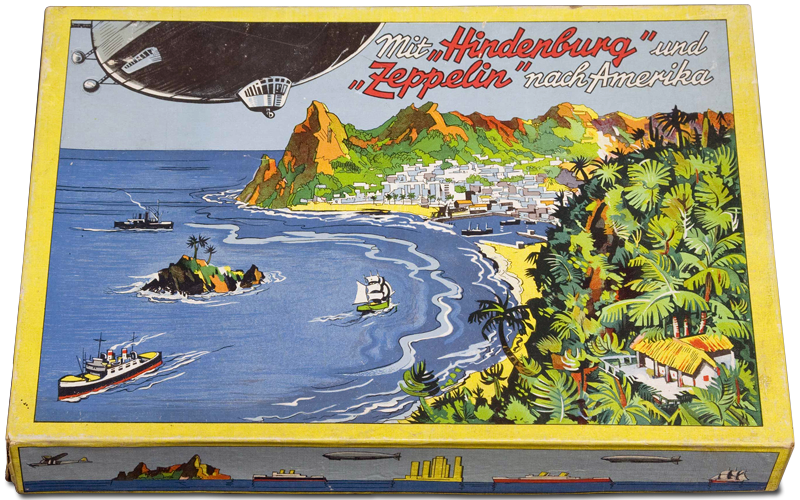 The board game box lid shows a zeppelin over Brazil.
Loan from anonymous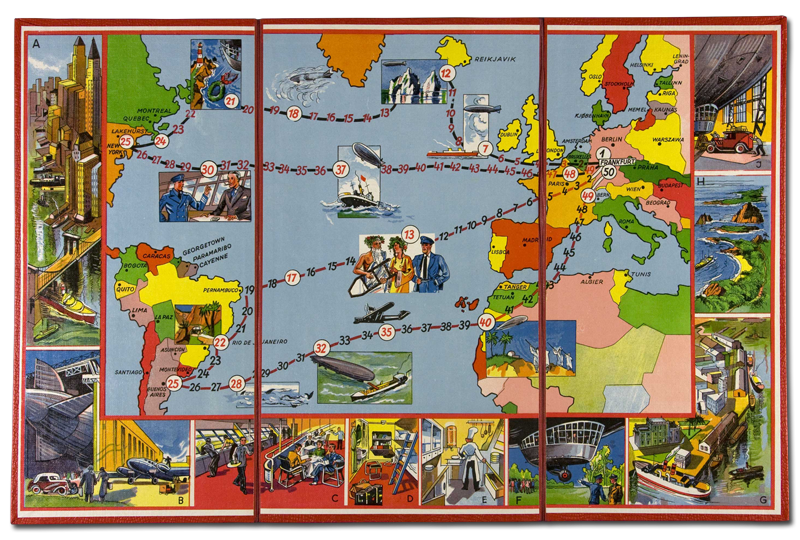 Board game "With Hindenburg and Zeppelin to America," 1936
Loan from anonymous
Players raced zeppelins against ships and planes from Germany to North and South America and back. In reality, airplanes dominated transatlantic competition by 1959.

Titanic Computer Game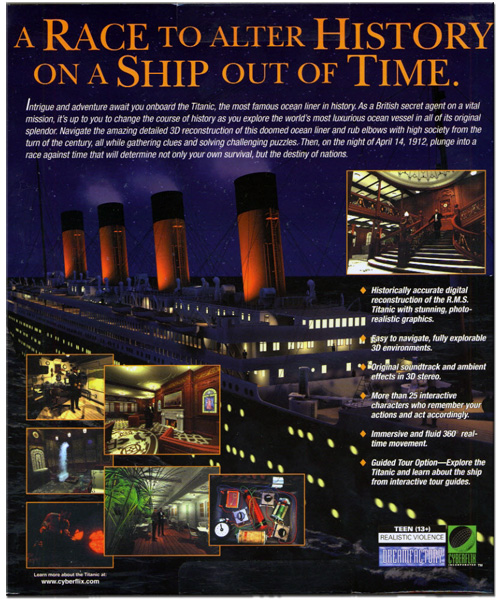 Titanic computer game cover, 1996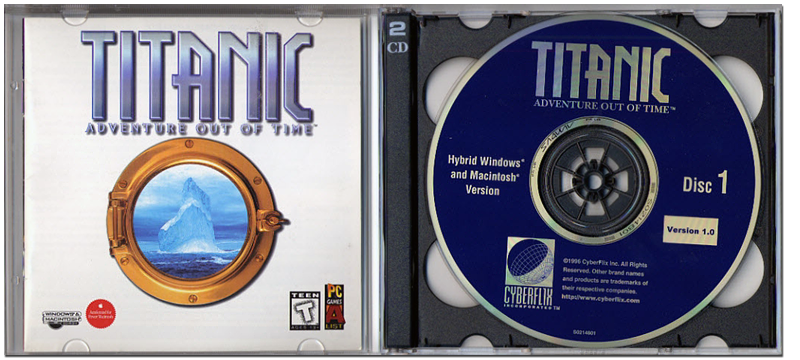 Titanic computer game instruction booklet and discs, 1996
In this single player computer game, a British secret agent is sent to recover precious objects from Titanic before she sinks. The game was one of the earliest commercially available virtual representations of the ship.
"Wreck of the Titanic" Sheet Music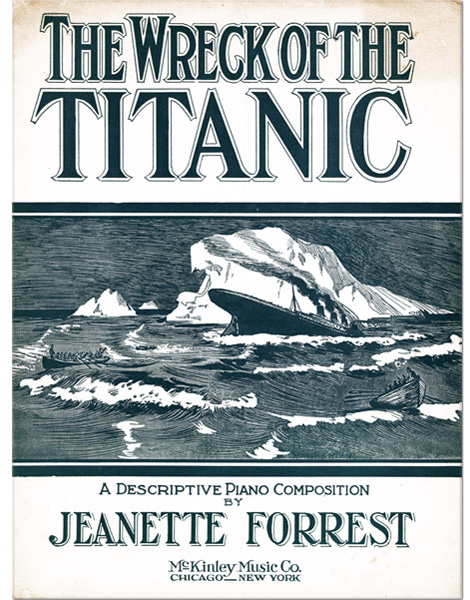 "Wreck of the Titanic" sheet music, c. 1920
Courtesy of Malcolm Niedner
Titanic First Day Cover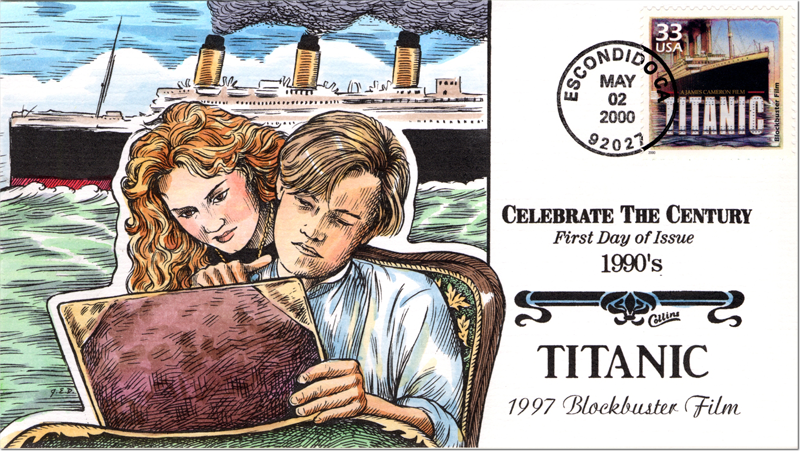 Titanic first day cover, 2000
As part of its Celebrate the Century series, issued between 1998 and 2000, the U.S. Postal Service honored the 1997 movie Titanic as both the most expensive and highest grossing film of the twentieth century.
Titanic Movie Necklace and Press Photo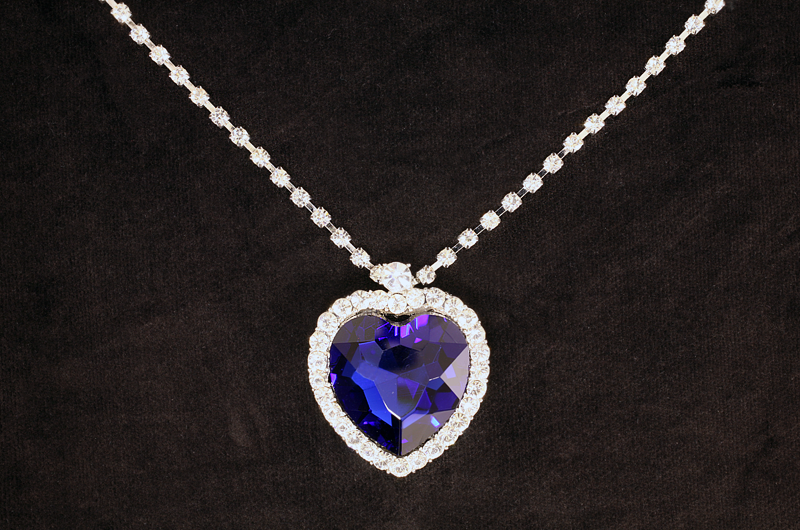 Titanic movie necklace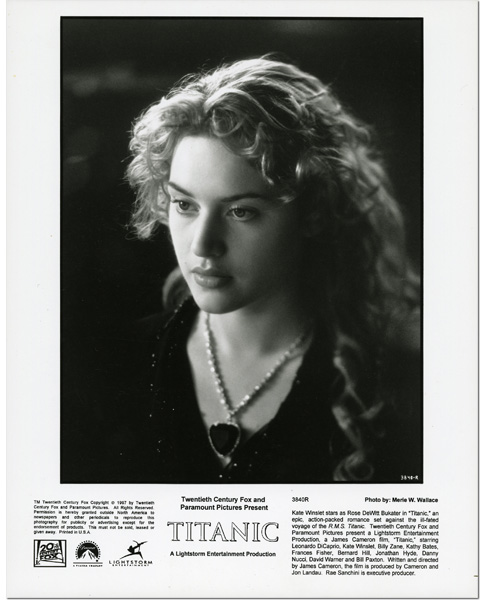 Titanic movie press photo, 1997
Replicas of The Heart of the Ocean, the blue diamond necklace worn by actress Kate Winslet in the 1997 film Titanic, were easily the most popular merchandise connected with the film.
Before radio, middle-class households entertained themselves with a piano. Titanic sheet music appeared within days of the sinking and remained in print for years. Much of it consisted, like this example, of already popular tunes strung together with a few ruffles and flourishes.
---
Photo Gallery
Hindenburg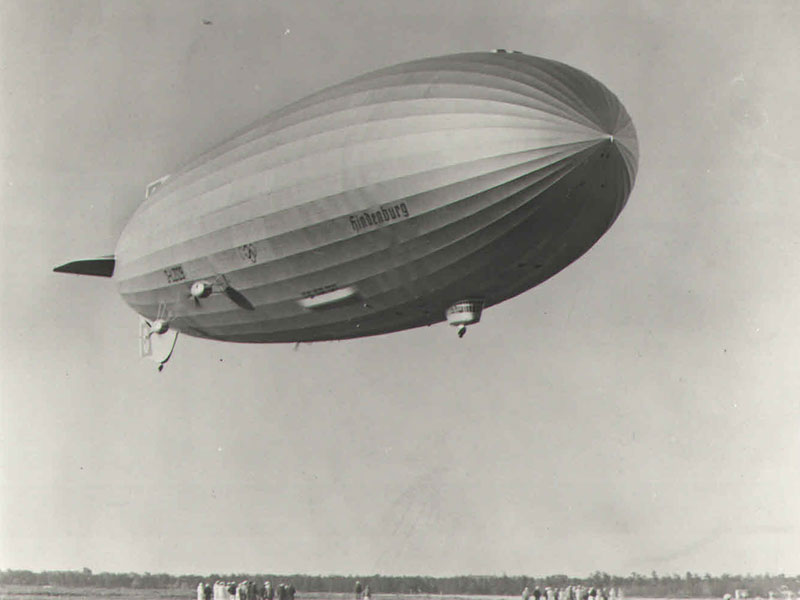 Regularly scheduled air post service between Europe and North America began with Hindenburg, which flew swastikas on its tail in compliance with German law.
Courtesy National Archives
Hindenburg Over the Olympic Games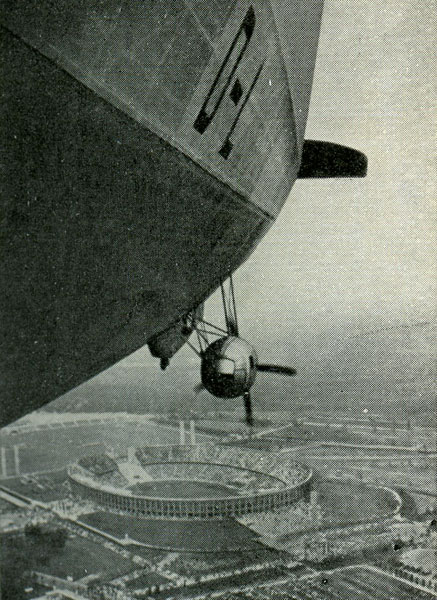 The Olympic rings painted on its hull in 1936, Hindenburg flew over the opening ceremony of the XIth Olympic Games in Berlin.
Courtesy anonymous

Titanic Leaving Southampton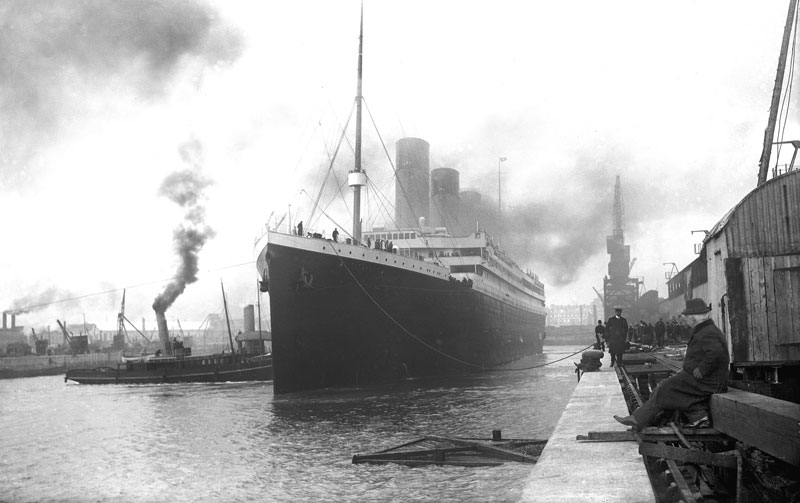 Titanic leaving Southampton on April 10, 1912. The last mooring line connecting Titanic to land is cast off.
Courtesy National Museums Northern Ireland
Propellers on Titanic's Sister, Olympic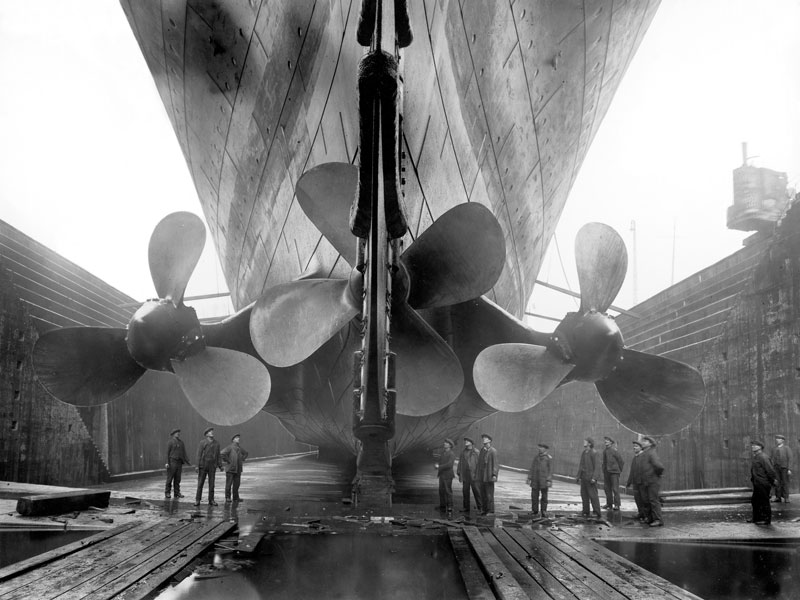 The propellers on Titanic's sister, Olympic, give a sense of the vessels' scale. Each side (wing) propeller was the size of a two story house.
Titanic Leaving Belfast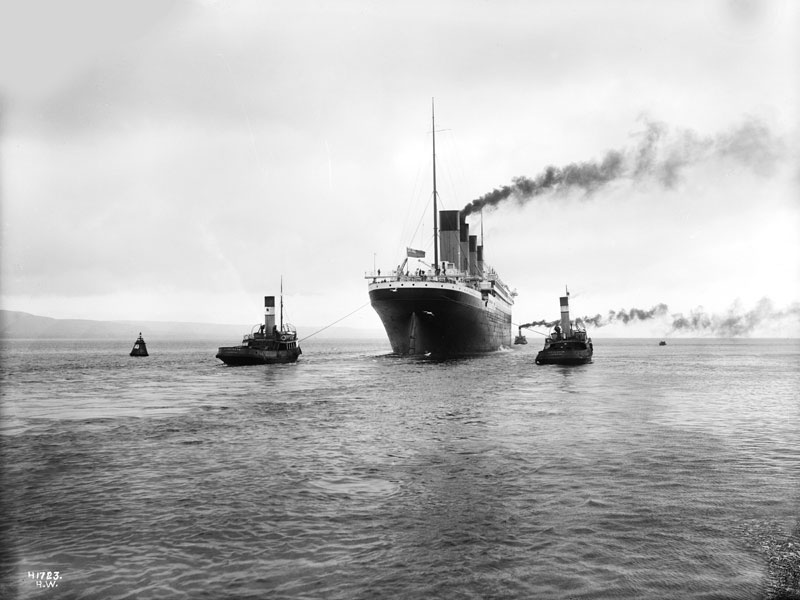 Titanic leaving Belfast, Ireland, for her sea trials, April 2, 1912.
Courtesy National Museums Northern Ireland
Newsboy Ned Parfett Sells His Papers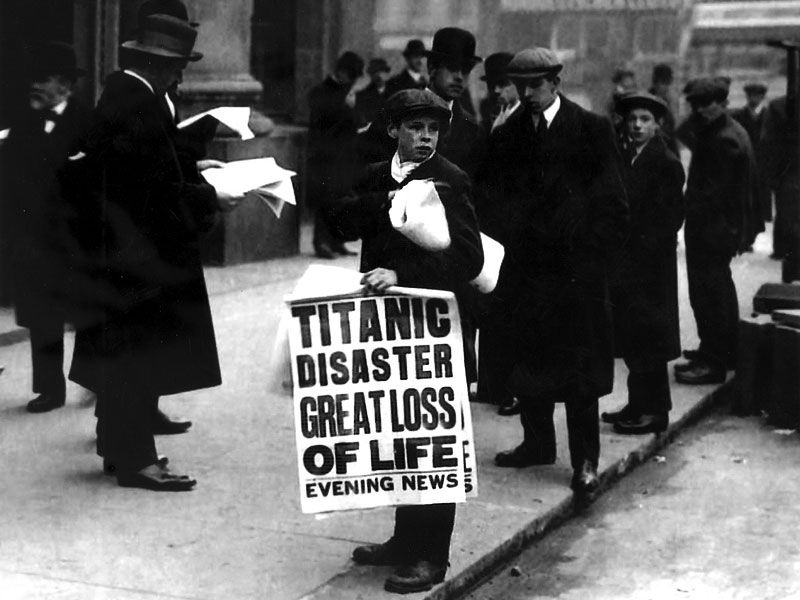 Newsboy Ned Parfett sells his papers in front of the White Star Line's London offices, April 16, 1912.