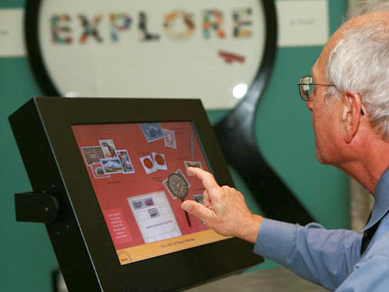 Experience the interactive computer kiosks in the museum atrium to dig deeper into the museum's collection and virtual vault.
Access sections of the museum's website.
Engaging games and fascinating information in an interactive environment enhance the museum's visit.
At the Ford Education Center, master challenging games, discover stories about your favorite objects, or just take a break.
The Ford Education Center was made possible by a 10-year grant from the Ford Motor Company Fund. This grant established a long-term educational partnership with the National Postal Museum.