The first generation of civil rights leaders were born in slavery or were the children of slaves. They emphasized education and self-reliance as the path to equality, founding local and national organizations to help fellow black Americans become educated, build businesses, and establish social networks. The institutions they created trained and nurtured later generations of activist leaders.
3¢ George Washington Carver Block of Four, 1948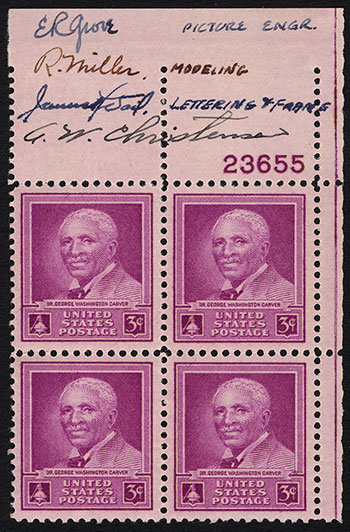 The Tuskegee Institute, which Booker T. Washington founded and where George Washington Carver taught for nearly a half-century, offered a practical education to future teachers, farmers, and industrial workers.
10¢ Booker T. Washington, 1940