Ida B. Wells Approved Stamp Art by Thomas Blackshear II, c. 1990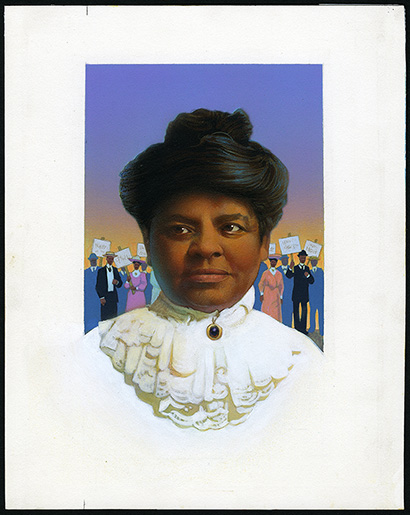 Born a slave in Mississippi during the Civil War, Ida B. Wells became a journalist and lecturer who brought worldwide attention to race issues in the United States. She undertook the first systematic, statistical study that exposed the lynching problem.
Loan from the United States Postal Service, Postmaster General's Collection
---
House of Representatives Anti-lynching Cover, September 29, 1936
Anti-lynching legislation was a perennial cause of the NAACP, but it never passed Congress. This cover contained a Congressional Record extract concerning a bill introduced into the House of Representatives during the Great Depression, when economic conditions contributed to a surge in lynchings.
---
42¢ Ella Baker and Ruby Hurley, 2009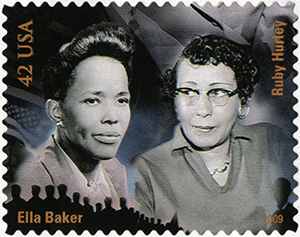 Ruby Hurley opened the NAACP's first permanent office in Alabama in 1951. She investigated the murders of several African Americans, including fifteen-year-old Emmet Till, before turning her attention to the desegregation of public universities.
Home Missions Council to Ruby Hurley Cover, September 18, 1951