Let the black man get upon his person the brass letters U.S., let him get an eagle on his button, and a musket on his shoulder, and bullets in his pocket, and there is no power on earth or under the earth which can deny that he has earned the right of citizenship in the United States.
—Frederick Douglass, Should the Negro Enlist in the Union Army?, 1863
Tuskegee aviation cadet Herbert O. Reid cover, April 14, 1942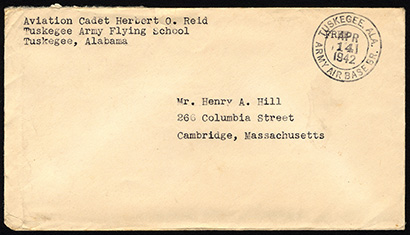 The idea of an entirely African American squadron in the Army Air Corps seemed far-fetched at a time when there were only a handful of black pilots in the entire country. However, Tuskegee Institute had operated a federally-funded training program for black pilots since 1939, so when just such a squadron was authorized by the War Department it was based there. Lieutenant Colonel Noel F. Parrish, the unit's third white commander, was directly responsible for ensuring the Tuskegee Airmen's many successes.
Noel F. Parrish "somewhere in Alabama" cover, July 11, 1943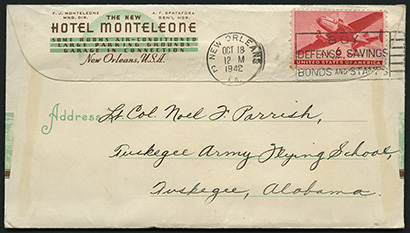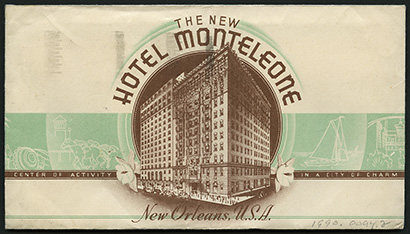 ---
70¢ Charles Alfred Anderson approved stamp art by Sterling Hundley, c. 2014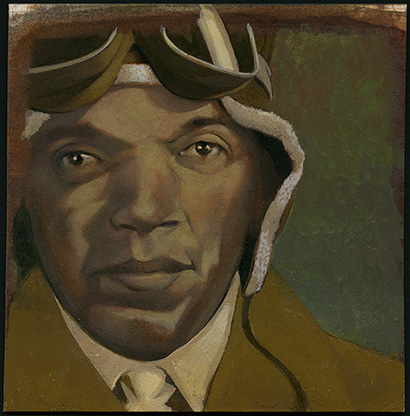 'Chief' Anderson was a self-taught Pennsylvania pilot who served as an instructor at the Tuskegee Army Air Field. His nickname stemmed from his title—Chief Civilian Flight Instructor. His students included two future African American four-star generals: Benjamin O. Davis, Jr. and Daniel "Chappie" James, Sr.
Loan from the United States Postal Service, Postmaster General's Collection
---
Marine 3rd Ammunition Company cover, July 13, 1945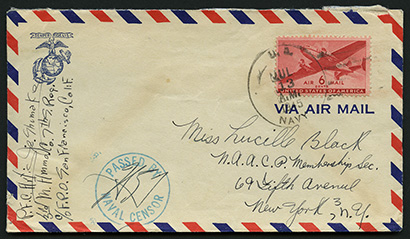 One of the first all-black Marine units, the 3rd Ammunition Company's meritorious performance in the 1944 Battle of Saipan earned them a Presidential Unit Citation and won praise from senior white commanders, softening opposition to African Americans in the military.
---
Cover from "Walter White/War Correspondent," March 11, 1945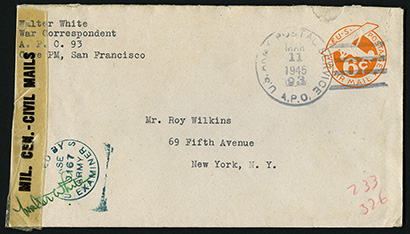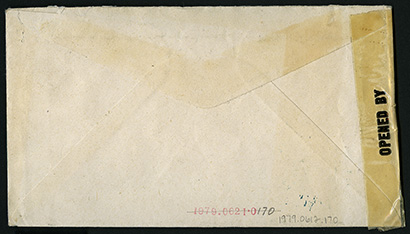 Longtime NAACP Executive Secretary Walter F. White served as a war correspondent for several publications, including the New York Post. He reported on the contributions of black military personnel and the discrimination they faced in the service. His book A Rising Wind figured in President Harry S Truman's 1948 decision to desegregate the military.
---
6888th Central Postal Directory on Parade in Rouen, France, May 27, 1945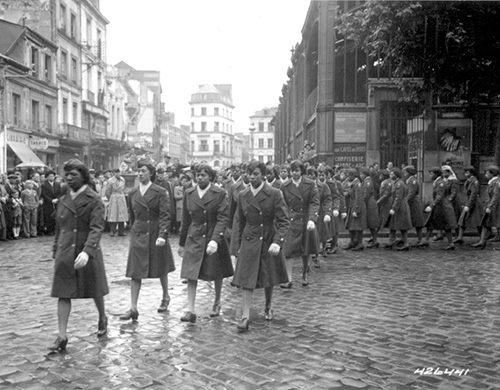 Courtesy National Archives and Records Administration