Reconstruction refers to the process of reorganizing the southern states and readmitting them to the Union. It generally began once U.S. forces occupied a Confederate territory, and involved freeing local slaves and extending political rights to them. The rise of the Ku Klux Klan foreshadowed the difficulties that African Americans would face once the last Federal forces withdrew from the south in 1877, leaving blacks vulnerable to segregationist "Jim Crow" laws.
First Federal Issue revenue stamp on slave girl photograph, c. 1864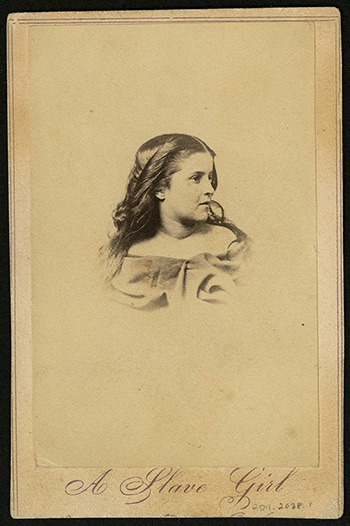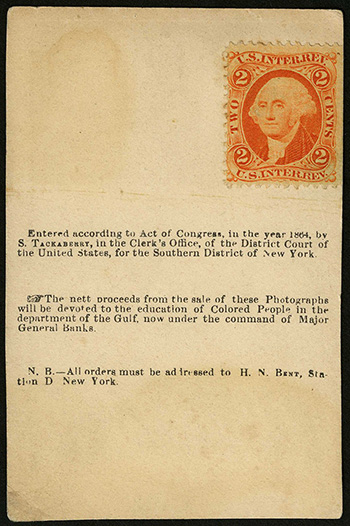 The National Freedmen's Relief Association sold a series of slave photographs to raise money for educational projects in occupied New Orleans. They favored images of obviously mixed-race children, which appealed to a white audience. Photographs were taxed according to their retail value, and a government revenue stamp is found on the reverse.