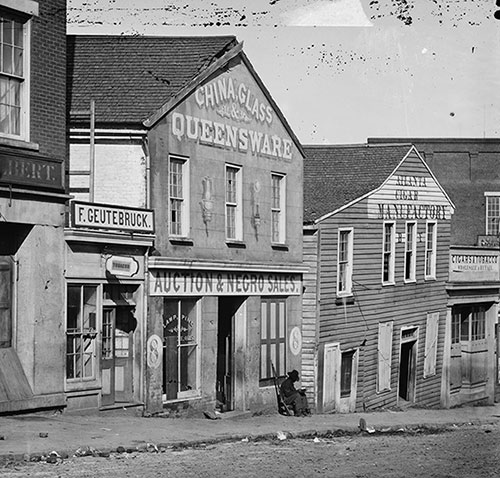 American slavery was big business. On the eve of the Civil War, four million slaves produced cash crops—cotton, tobacco, and rice—that were exported at high prices. In addition to the crops they raised, slaves themselves were commodities to be bought, sold, bred, and borrowed against. A variety of service industries supported the slave economy including dealers, insurance companies, and shippers.
In 1862, the federal government instituted a series of domestic taxes to fund the Civil War. Slavery remained legal in six Union states—Delaware, Kentucky, Maryland, Missouri, Tennessee, and West Virginia—and the sale of slaves in these states was taxable. These documents bear federally-issued revenue stamps as evidence that the tax was paid and are poignant reminders of a time when people were property.
---
Davis, Deupree and Company cover and letter, October 13, 1860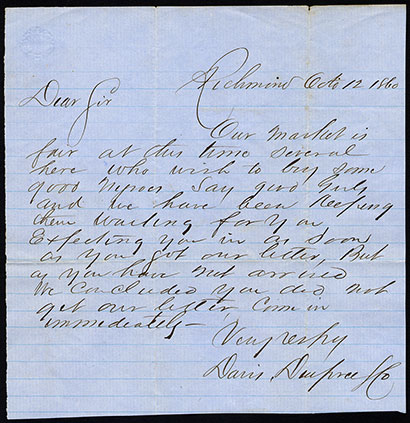 Richmond, Virginia was the center of the domestic slave trade on the eve of the Civil War. Despite the large volume of mail that must have been sent by slave dealers, just a few examples survive today.
Our market is fair at this time several here who wish to buy some good negroes...