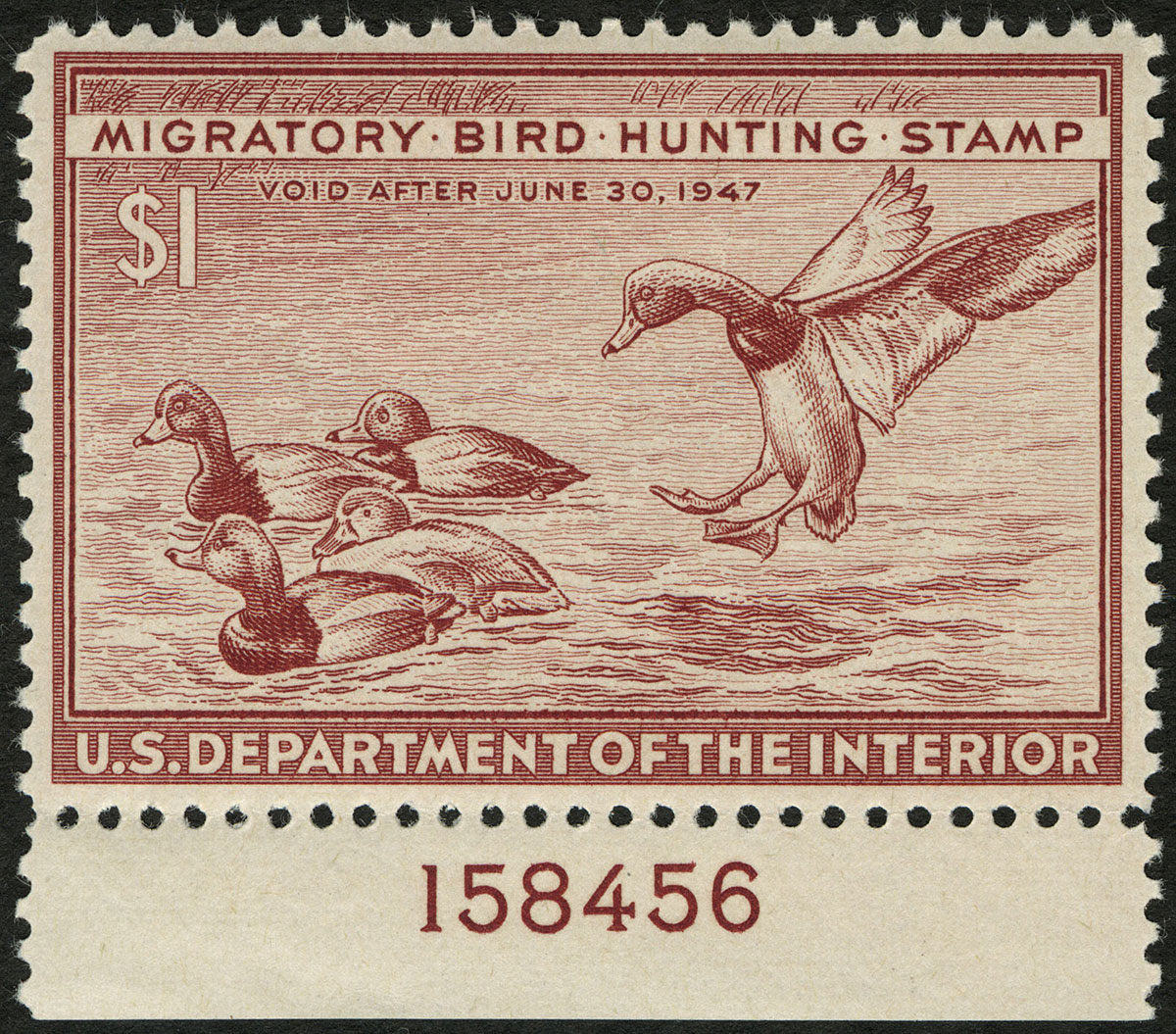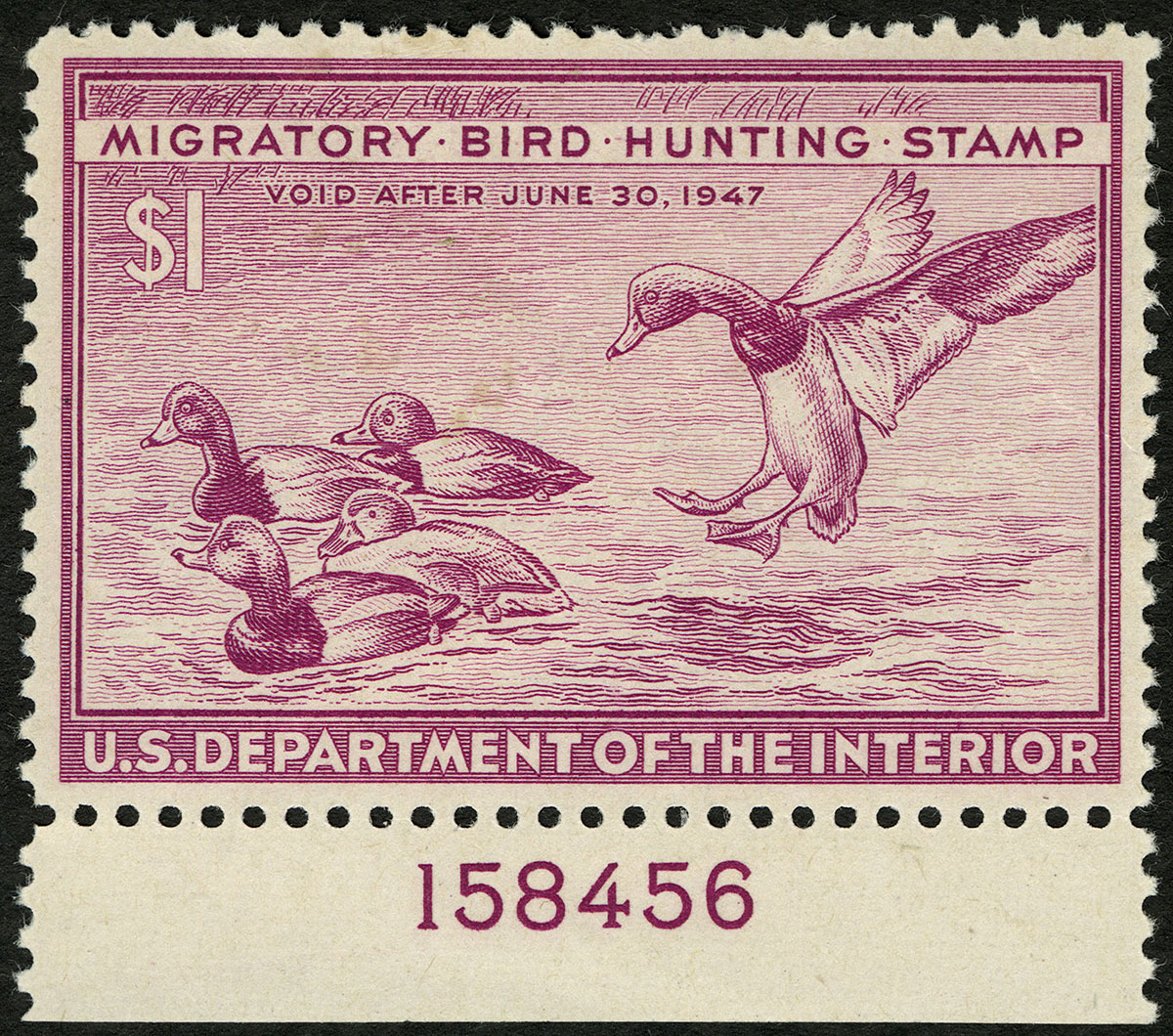 One of the most spectacular color errors of the entire federal duck stamp series mysteriously occurred with the 1946 issue. The Bureau printed well over two million of the stamps in reddish brown, but somehow a few printed in rose red escaped detection. While sunlight and exposure to chemicals can change a stamp's color, experts agree that neither could have caused this dramatic variant. Hence, it is a true error.
Discovered during the 1980s, fewer than ten of the rose reds are known to exist.
Robert W. Hines created the original artwork for this stamp, known as "Redheads." Mathew D. Fenton engraved the vignette, and John S. Edmondson engraved the numerals and lettering. It was printed on the intaglio press with plates 158448, 158449, 158456, 158457. It was the first duck stamp printed on the back with the warning, "It is unlawful to hunt waterfowl unless you sign your name in ink on the face of this stamp."