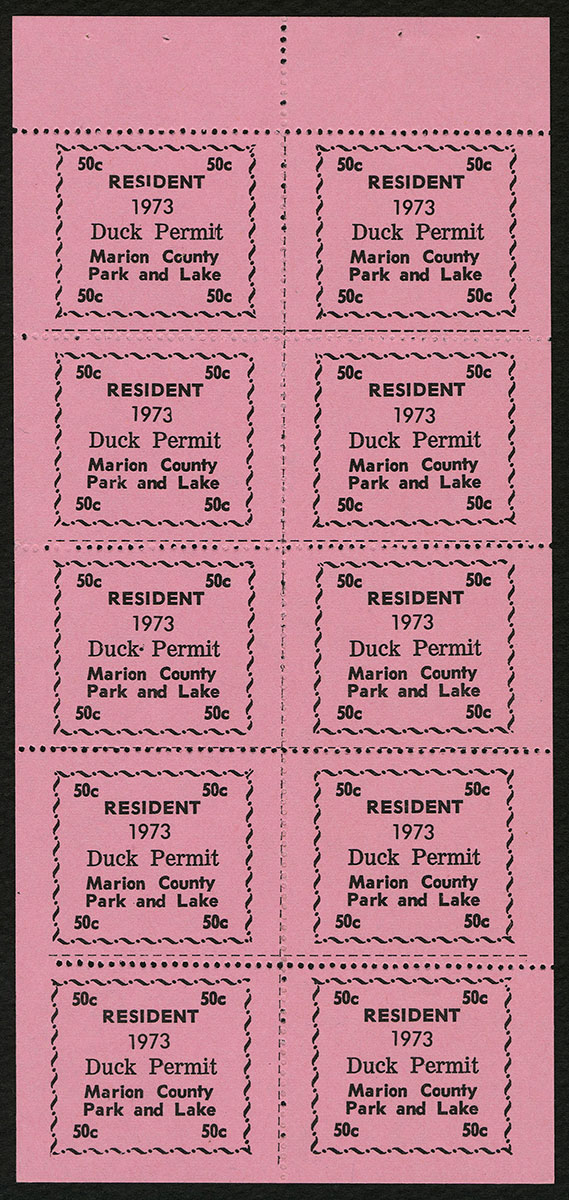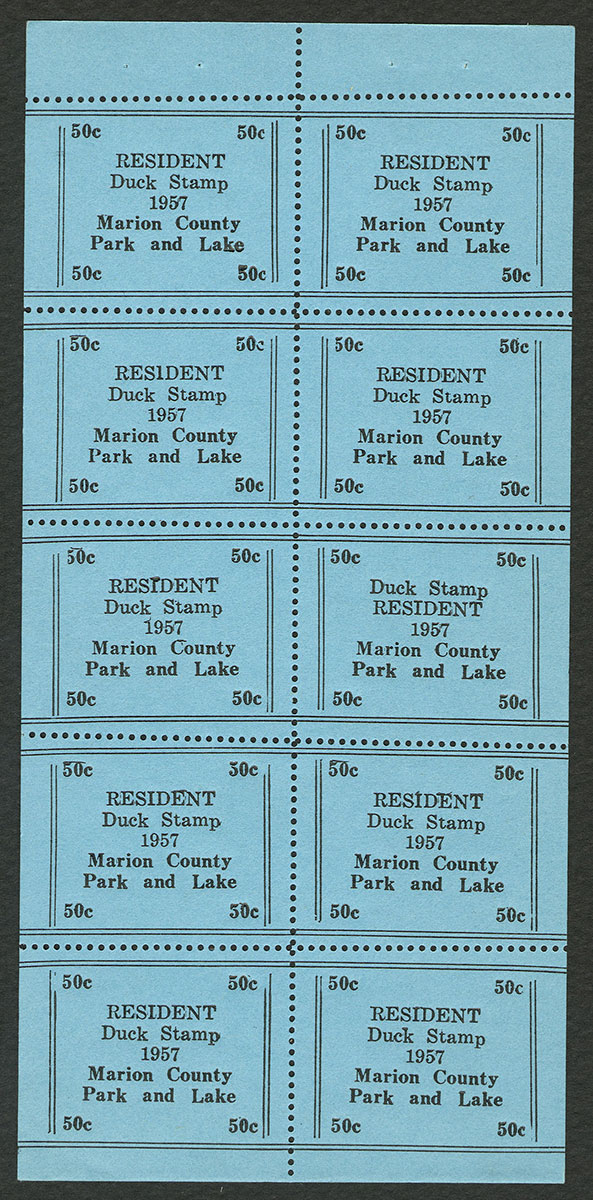 Soon after the first federal duck stamp appeared in 1934, states began issuing their own hunting stamps. Not intended for collectors, the stamps raised revenue for waterfowl conservation, validated hunting licenses, and controlled the number of hunters in a designated region. Ohio issued the first state waterfowl stamp in 1938 for hunters using its Pymatuning reservoir. Since then, over a thousand different state, local, and tribal stamps have been issued.
Marion County, Kansas, issued the first local duck hunting stamp in 1941. Another distinction, in 1943 the county issued the first stamp in the world to be inscribed "Duck Stamp." Like most duck stamps issued by states and local governments at that time, the Marion County stamps were text-only. Pictorial state stamps did not appear until 1971, those being issued by California and Iowa.
Marion County's duck stamps appeared each year from 1941 until 1973, making it the longest running local series in the nation's history. The series produced numerous intriguing errors, including two found on the hand-typed 1957 booklet pane shown here: position three, numeral "1" instead of "I"; position six, the first two lines reversed. Also shown here is a pane of the 1973 stamps, the last duck stamps issued by Marion County. There were only fifty stamps printed that year.