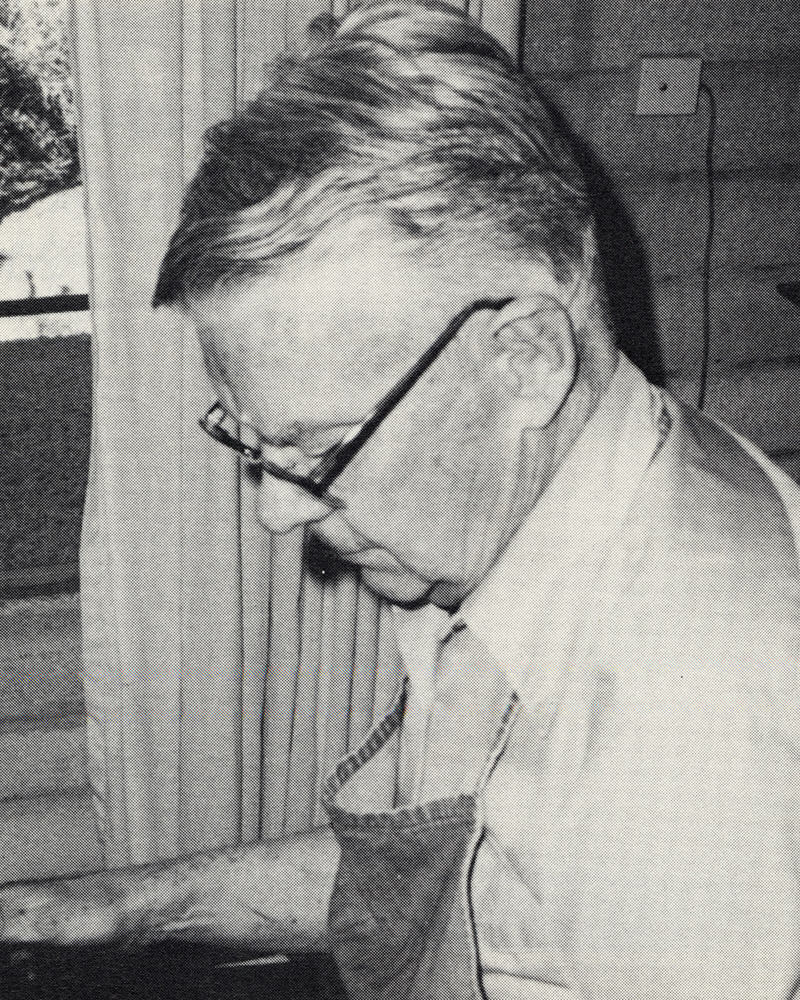 Both artist Walter E. Bohl (1907-1990) and BEP designer Victor S. McCloskey, Jr. (1908-1988), signed this block of six 1943 federal duck stamps, plate #152827. With both Bohl and McCloskey deceased, the block is especially significant and desirable. Bohl etched the original image on copper. The vignette, engraved by Charles A. Brooks, features Wood Ducks in flight. John Edmondson engraved the frame, letters, and numerals. Issued during World War II, the stamp did not sell well and is marred by production issues such as poor quality paper, gum skips, and carbon specks.
Self-trained artist Walter E. Bohl seized the public's attention in 1935 when Esquire magazine introduced his work. Over the next decade, the magazine featured dozens of his etchings and watercolors. Born in Chicago and raised in Columbus, Wisconsin, he earned a living working for Illinois Bell Telephone Company until Esquire magazine recognized his artistic genius. He spent much of his life near Scottsdale, Arizona.
Victor S. McCloskey, Jr., studied at Corcoran Gallery School of Art in Washington, D.C., located just a few blocks north of the Bureau of Engraving and Printing. After completing an internship at the BEP in 1926, he joined its staff as engraver (1930) and then designer (1934). Designing federal duck stamps was among his earliest assignments. He spent his entire career at the BEP, retiring in 1965.