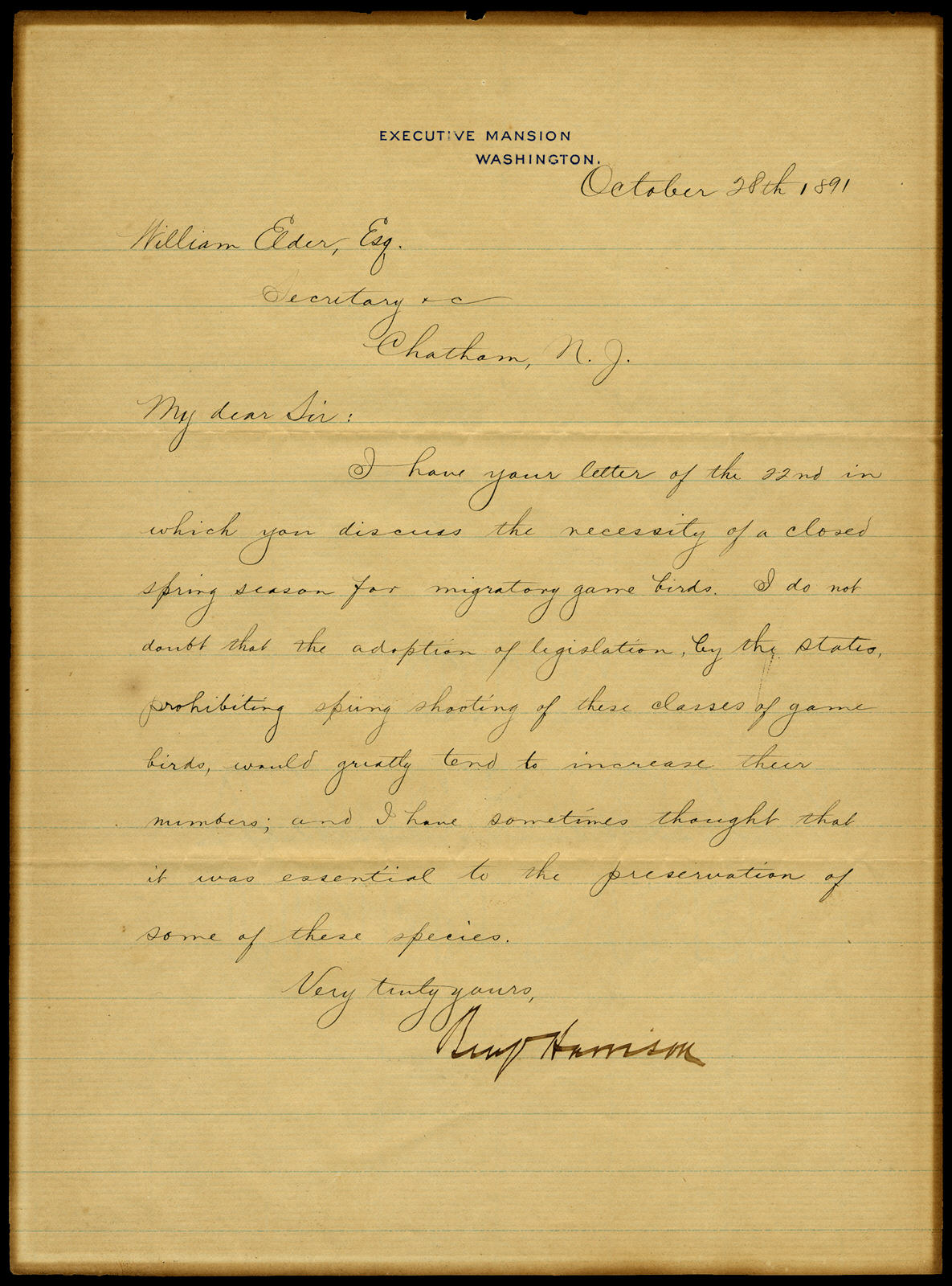 Concerns over the relentless slaughter of the nation's waterfowl arose early in the nineteenth century, and by mid-century those first expressions of concern erupted into a full-blown, multi-faceted debate that included, among others, professional hunters, farmers, resort owners, sportsmen, and state legislators.
In 1871 The New York Times published, for consideration by those involved in the debate, a review of laws for game protection maintained by foreign nations. Clearly, the question of "rights" to birds and other game loomed large for Russians and Europeans, but laws lacked any thought of actually protecting wildlife or its habitat; rather, protecting the exclusive rights of landowners to wildlife on their property dominated legislation, a construct dating to feudal times. Only Switzerland claimed that the State itself owned the wild creatures within its boundaries.
In the U.S., legislation to actually protect birds and wildlife rather than simply the right to hunt appeared in many states prior to the Civil War. Limited in scope and local in application, such legislation fell far short of protecting migratory birds, whose flight patterns know no state boundaries. In October 1891 W.M. Elder, a member of the recently-formed Chatham (N.J.) Fish and Game Protective Association, pushed the discussion to the national level by expressing his concerns in a letter to President Benjamin Harrison. The president's response, seen here in a personally penned letter, is among the earliest known acknowledgements from the federal level of the wisdom behind protecting game birds.