An Assortment of Wiesenthals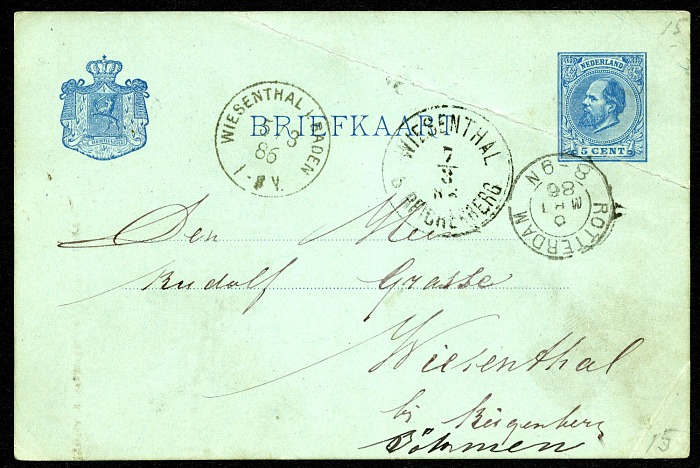 Simon Wiesenthal found vintage postmarks or postcards for four Wiesenthals in Germany, even more Wiesenthals than he located in Bohemia. Wiesenthal, Baden, was just east of the Rhine River in the northern part of the former German state of Baden. The town has since modernized its name by dropping the "h" and also merged with nearby Waghaeusel. Today, it's called Waghaeusel-Wiesental, although some maps still show it as Wiesental.
This letter sent from Rotterdam in the Netherlands was delivered to the wrong town of Wiesenthal. First on May 5, 1886, it went to Wiesenthal in Baden, Germany. After the postal officials discovered the error, it was forwarded to Wiesenthal by Reichenberg in Austria, arriving two days later.
---
Zell (Wiesental) and Hausen im Wiesenthal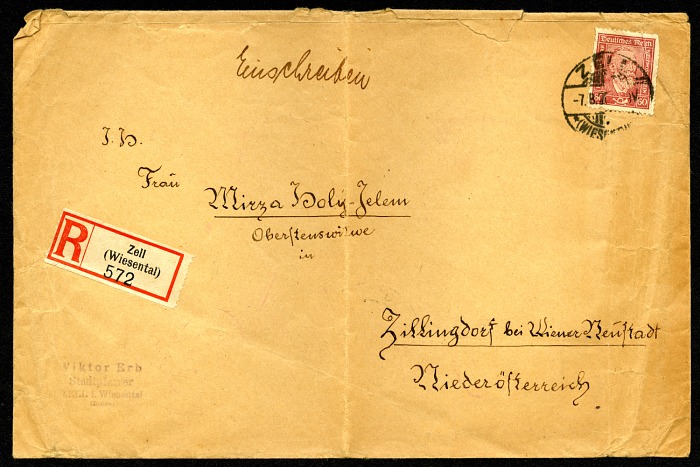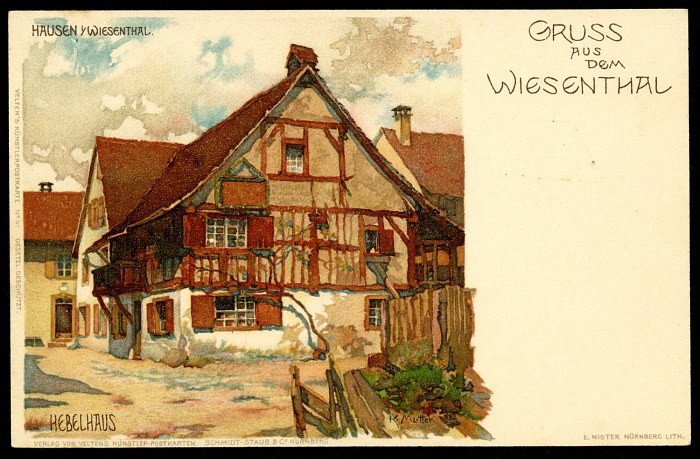 At the southern end of Baden, some towns in the Wiese valley or Wiesenthal include the valley's name in theirs. Simon Wiesenthal collected a Zell (Wiesental) postmark from Zell im Wiesental, the birthplace of Mozart's wife, Constanze Weber. He also had a postcard from Hausen im Wiesenthal, known today as Hausen im Wiesental.
---
Oberwiesenthal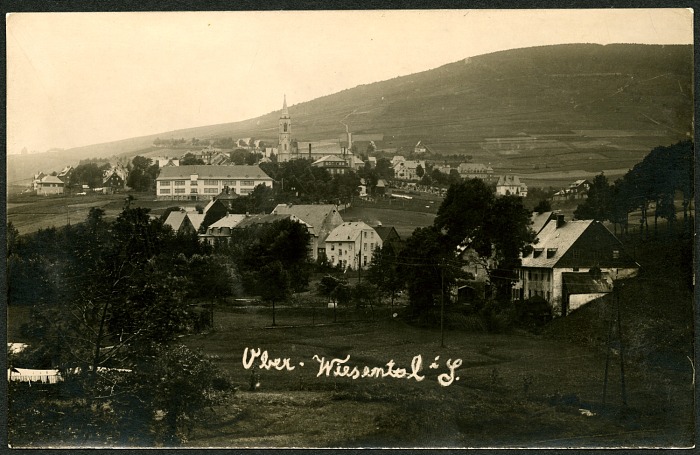 Wiesenthal collected a postcard, too, for Oberwiesenthal in Saxony. Oberwiesenthal (literally, above Wiesenthal or Upper Wiesenthal) is a German town in the Ore Mountains across the border from the former Boehmisch Wiesenthal (now Loučná pod Klínovcem) in the Czech Republic. Located partway up the Fichtelberg, or Mount Fichtel, Oberwiesenthal is the highest-altitude town in Germany and a winter sports destination.