"I am in the Army now."
-Nurse Greta Wolf to her parents, July 10, 1918
From the outset of World War I in 1914, American women went abroad to volunteer with uniformed civilian organizations, like the Red Cross, providing war relief services. After the US declared war on Germany on April 6, 1917, the Army and Navy assigned nurses to overseas duty in record numbers, and the war marked the first time women enlisted in the Navy and Marine Corps.
Despite these developments and the increasing visibility of women's contributions, the military establishment did not treat women as it did men, offering them limited opportunities and unequal benefits. The work they performed and how they were treated during and after the war raised significant questions and helped set new precedents for women's employment opportunities and political rights.
This exhibition explores the typical wartime experiences of four women who served in and alongside the American military. In letters shared with family and friends, these women recorded their work, daily lives, and hopes. Their words were shaped by their own personalities and relationships, as well as by social expectations and policies like military censorship of mail written by Americans serving overseas. The online exhibition highlights a single document from each of these four women; more correspondence, wartime ephemera, medals, and uniforms are on exhibit at the National Postal Museum from February 2, 2018 – August 5, 2018.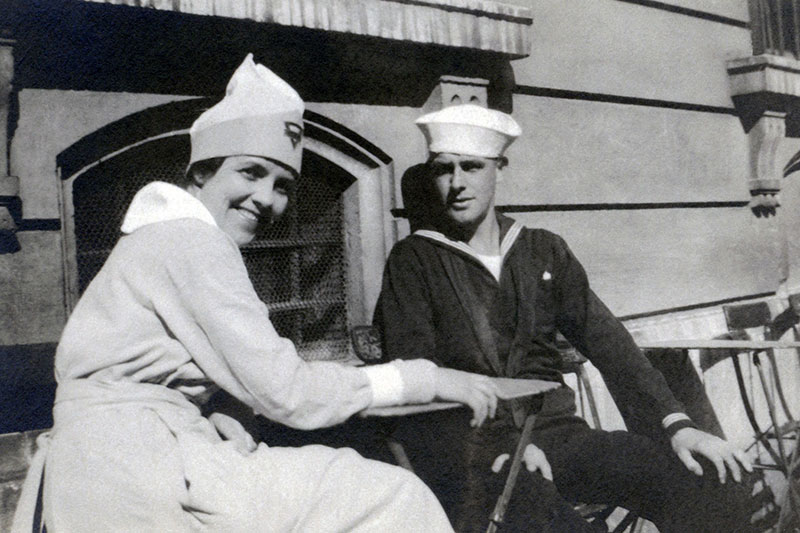 This exhibition was developed jointly by the Smithsonian's National Postal Museum and the Women In Military Service For America Memorial Foundation.
See photos of the installation and learn about the creation of In Her Words exhibition. »