Stamps issued: 2018-PRESENT
The official name of the Kingdom of Swaziland was changed to the Kingdom of Eswatini, or Eswatini, in April 2018.
(U.S. Department of State, accessed February 14, 2020)
Precedent Countries:
---
SWAZILAND
Stamps issued: 1968-2018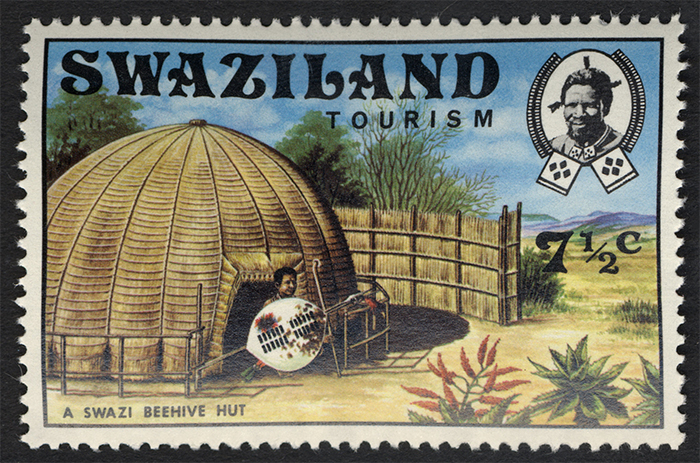 A kingdom in southern Africa, surrounded by the Republic of South Africa and Mozambique. The kingdom was formed by the Bantu tribes in the area in the 19th century, partly in defense against the warlike Zulu Kingdom. In 1881, Great Britain and the South African Republic (Transvaal) guaranteed Swaziland's independence. During 1894-99, the state was under the protection of the Transvaal and, after 1902, came under British administration. In 1963, it was recognized as a British protectorate and, on Sept. 6, 1968, became independent. Swaziland is a constitutional monarchy, and its first democratic elections were held in September 1993. Its fertile lands and abundant mineral resources have made significant economic growth possible. It is closely linked with South Africa.
Narrative by Linn's Stamp News
---
BRITISH PROTECTORATE
Stamps issued: 1889-1967
For period 1892-1933 see South Africa