Stamps issued: 1959-PRESENT
For period 1944-1959 see French West Africa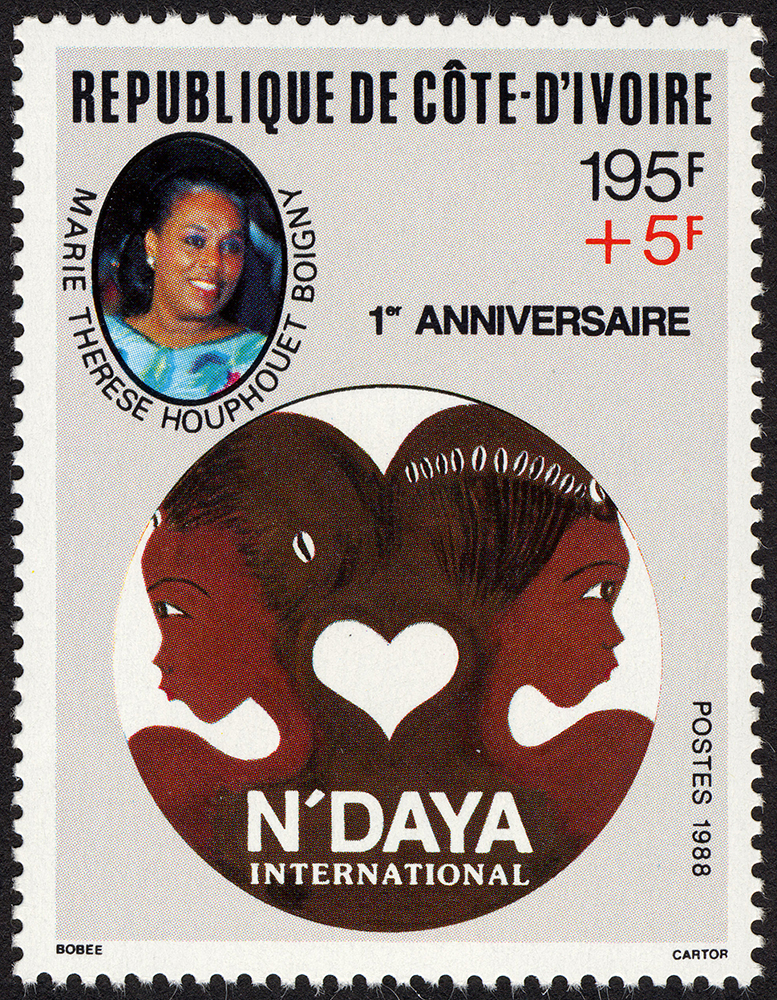 A republic in West Africa, bordering on the Gulf of Guinea. French influence was strong along the coast from 1700, and after 1842, France began to occupy territory in the area. The boundaries of the colony were fixed between 1892 and 1898, and native resistance was crushed by 1919. During World War II, the Ivory Coast remained under control of the Vichy regime until November 1942. After 1944, it used stamps of French West Africa. In 1958, the Ivory Coast became a republic, achieving independence in 1960. The Ivory Coast is the most prosperous of the tropical African nations, reflecting decades of a moderate economic policy emphasizing farming for export, the encouragement of foreign investment and continued close ties with France. In 1985, the official name of the country was changed to Côte d'Ivoire.
Narrative by Linn's Stamp News