Stamps issued: 1857-PRESENT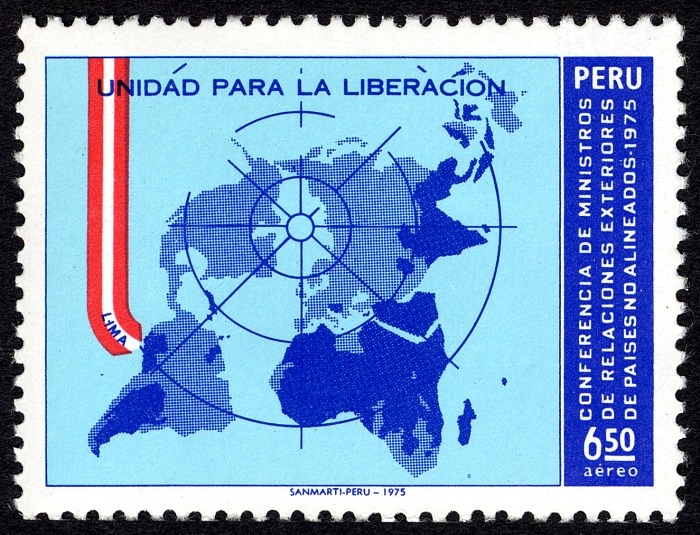 Long before Peru issued its first stamps, the Pacific Steam Navigation Company, a British concern, plied the waters of the Pacific between Valparaiso in Chile and Panama, stopping at the Peruvian port of Callao. This company received a Royal Mail contract in 1852, and thus overseas mail to and from Peru was carried by the PSNC. The Peruvian government finally decided in 1857 to issue stamps for the prepayment of internal mail, the first stamp appearing in 1858. In the interim between the agreement to use stamps and their actual issuance, Peru's postmaster general experimented with their use and obtained a number of stamps from the PSNC, which were used between December 1, 1857, and February 28, 1858. Blocks of both the one real and the two reales are shown at the right.
Peru's early stamps featured Peru's coat of arms and were inscribed "Porte Franco." Stamps with the name of the country did not appear until 1866.
A favorite with collectors is the 1871 railroad stamp, which shows a locomotive and the Peruvian coats of arms.
The War of the Pacific gave rise to many provisional stamp issues between 1879 and 1884. These are highly desirable.
Peruvian stamps are characterized by the commemoration of national themes and historical heroes.
The many revaluing overprints of Peru reflect the often-chronic shortages of common values, the result of having most definitive stamps printed in the U.S. rather than in Lima.