Stamps issued: 1883-PRESENT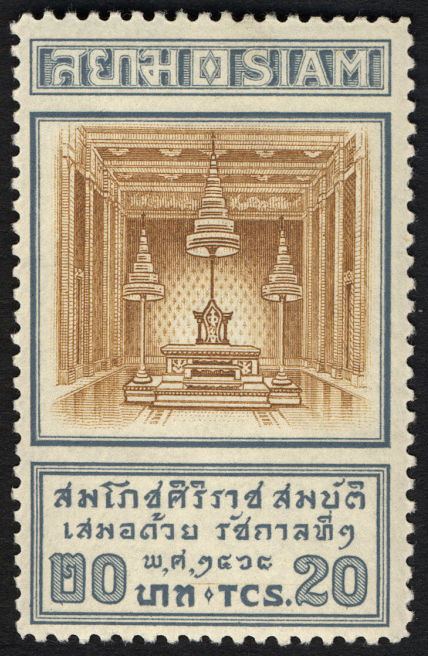 A kingdom in southeast Asia. For centuries, Thailand was the dominant power in the Malaya-Indochina region. European encroachments in the 19th century reduced this influence dramatically, although Thailand, alone among the native states of the region, was able to maintain its independence. An ally of Japan during World War II, Thailand was able to reoccupy some of its lost territories. These were given up when, in 1945, the Thai government repudiated its declaration of war against Great Britain and the United States. After World War II, Thailand aligned itself with the West. During the Vietnamese War, Thai troops were active in South Vietnam (until 1972) and in Laos (until 1974). With the U.S. withdrawal from Indochina, Thailand established diplomatic relations with China and attempted to reestablish peaceful relations with its communist neighbors. Border incursions by warring factions in Laos and Cambodia continued in the 1980s, as did the movement of hundreds of thousands of Laotian and Cambodian refugees. In recent decades, Thailand has been one of the leaders in the economic development of East Asia. Its political stability, however, has been upset by coups and the political influence of the Thai military. In 1997, after years of mismanagement and corruption, the Thai economy collapsed, creating a financial crisis throughout the Far East.
Narrative by Linn's Stamp News
Precedent Country:
---
BANGKOK
Stamps issued: 1882-1885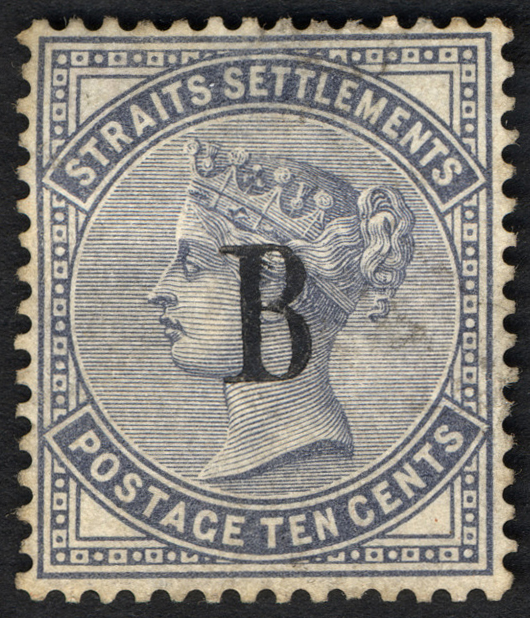 The capital of Thailand. During 1855-85, Britain exercised extraterritorial privileges in Bangkok, which included the right to use its own stamps. Straits Settlements stamps overprinted "B" were used until July 1, 1885.