Stamps issued: 1992-PRESENT
Prior to 1992 see Russia, Union of Soviet Socialist Republics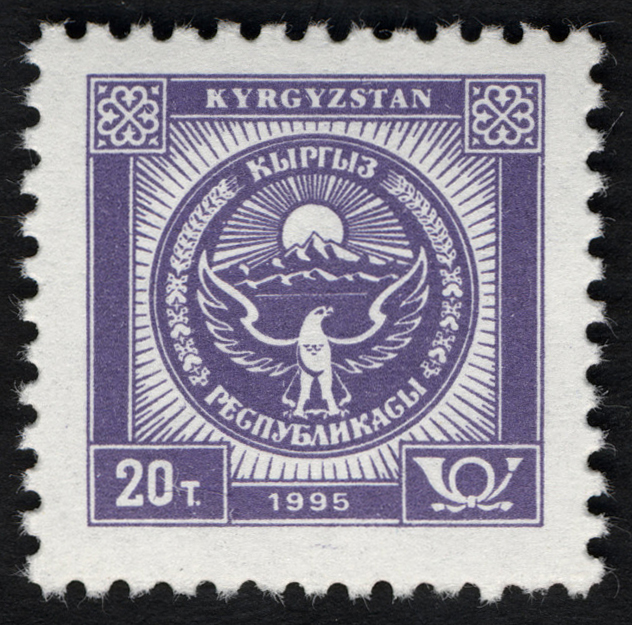 Republic in central Asia, situated between Kazakhstan, Uzbekistan, Tajikistan and China. Kyrgyzstan, long the home of the Turkic Kyrgyz people, was conquered by Russia in the late 19th century. Russian colonization in the early 1900s provoked an unsuccessful Kyrgyz rebellion in 1916, and Russian/Soviet rule continued until the breakup of the Soviet Union. Kyrgystan declared its independence on August 31, 1991, and joined the United Nations in 1992. Since independence, the government has moved forcefully to implement economic reform.