Stamps issued: 1961-PRESENT
Joined with Egypt to form United Arab Republic, 1958-1961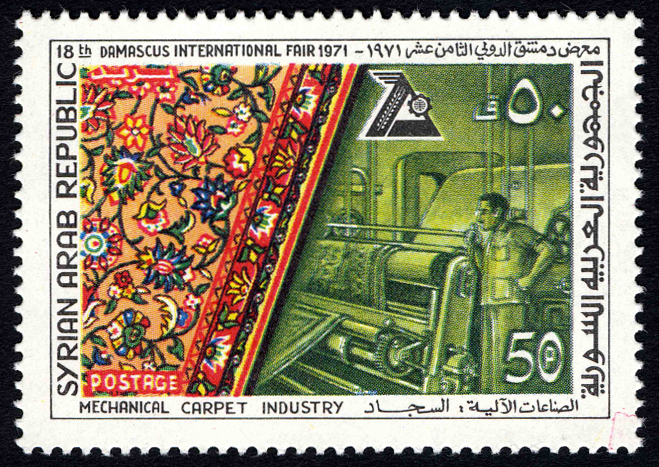 A republic in western Asia, bordering on the Mediterranean Sea. Under Turkish control after 1516, Syria was occupied by the Allies late in World War I. British and French forces occupied the coastal areas, while the interior was taken by an Arab army, led by T.E. Lawrence ("Lawrence of Arabia") and Faisal, son of King Hussein of the Hejaz. Lawrence and Faisal established an independent government, which claimed authority over Lebanon, Jordan, Palestine and Iraq, as well as Syria. This regime was recognized by a Syrian congress, but France soon overthrew the government and occupied the country. During its brief existence in 1919-20, the Syrian Arab Government issued over 100 stamps, mostly overprints on Turkish issues. Faisal was compensated by being made king of Iraq, which his family ruled until 1958. In 1922, France assumed formal control of Syria under a League of Nations mandate. In 1941, a republican government was established, and the country became independent, although French troops remained until 1946. Syria was united with Egypt during 1958-61. Since 1963, it has been ruled by the Baathist party, a socialist, pan-Arab group. Hafez al-Hassad assumed power in a 1970 coup and has since ruthlessly repressed all political opposition. Syria has participated in each of the four Arab-Israeli wars since 1948. After the 1967 war, the Golan Heights, a strategic position commanding the plains of northern Israel, was lost to the Israelis. In 1973 additional territory was lost, but it was returned in a U.S.-brokered settlement in 1974. Syrian forces entered Lebanon in 1976 as part of an Arab peacekeeping force, and since the 1980s Syria has dominated that country. In 1991 Syria was the first Arab state to condemn the Iraqi invasion of Kuwait and sent troops to help defend Saudi Arabia. Hopes for a permanent peace settlement between Syria and Israel rose in the general atmosphere of good feeling after Iraq's defeat the following year but soon foundered.
Narrative by Linn's Stamp News
Precedent Countries:
---
AUTONOMOUS REPUBLIC
Stamps issued: 1934-1958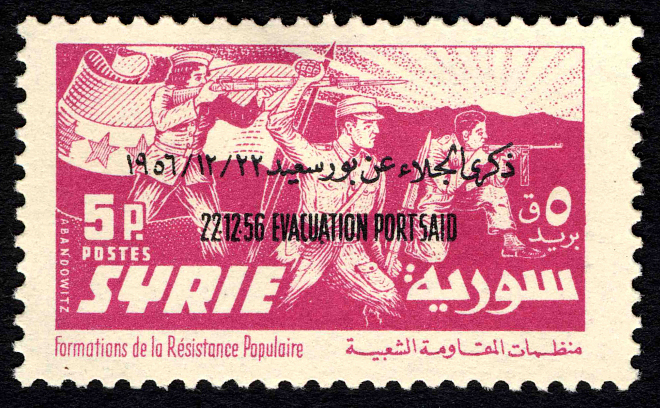 ---
FRENCH MANDATE
Stamps issued: 1922-1934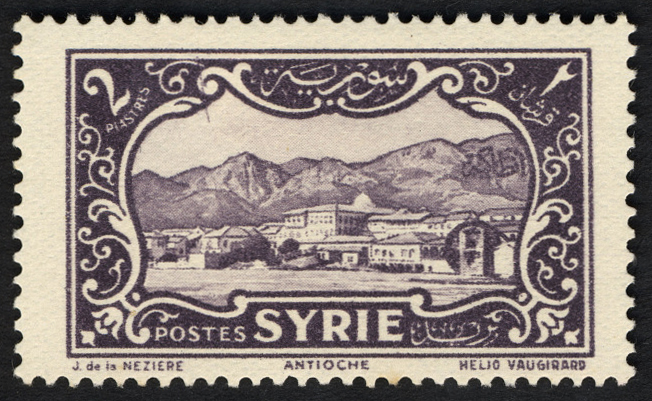 ---
LATAKIA
Stamps issued: 1930-1933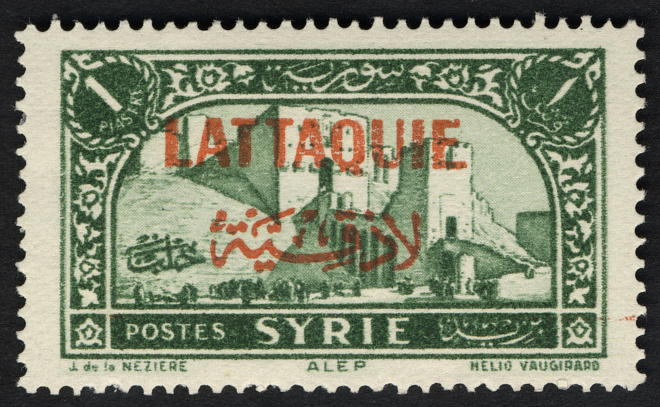 ---
ALAOUITES
Stamps issued: 1924-1930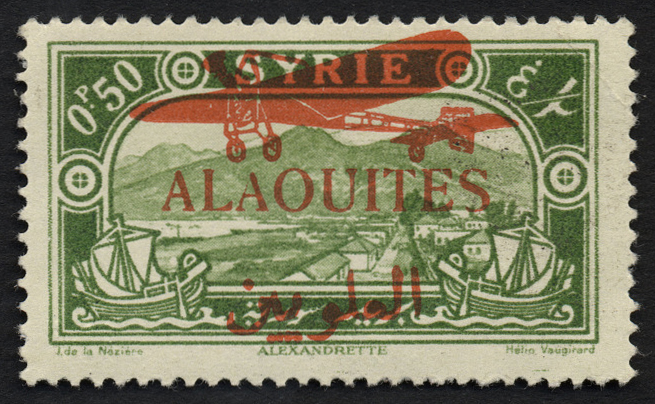 ---
ILE ROUAD
Stamps issued: 1916
Prior to 1918 see Turkey