Stamps issued: 1991-PRESENT
For period 1920-1991 see Russia, Union of Soviet Socialist Republics and Russian Soviet Federated Socialist Republic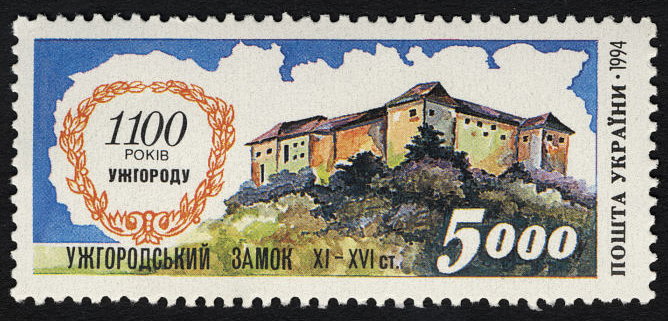 A republic in eastern Europe, located between Russia and the northern coast of the Black Sea. Ukraine was the heartland of medieval Russia and the center of the Kyivan Rus state. Kyiv dominated much of the territory of European Russia during the 9th-13th centuries, and it was through Kyiv that Eastern Orthodox Christianity and the Cyrillic alphabet came to Russia. The 13th century Mongol invasion destroyed Kyivan power, and for the next 400 years the country was dominated by Poland in the north and west and by the Tatar Khanate of the Crimea in the south. In 1654, Ukraine requested protection from Muscovy, and Russian conquest soon followed. During World War I, Ukraine was occupied by Germany, and in January 1918 an independent republic was declared. The local postmaster overprinted existing stocks of Russian stamps with the Ukrainian national emblem, the trident, creating hundreds of different stamps.