Stamps issued: 1855-PRESENT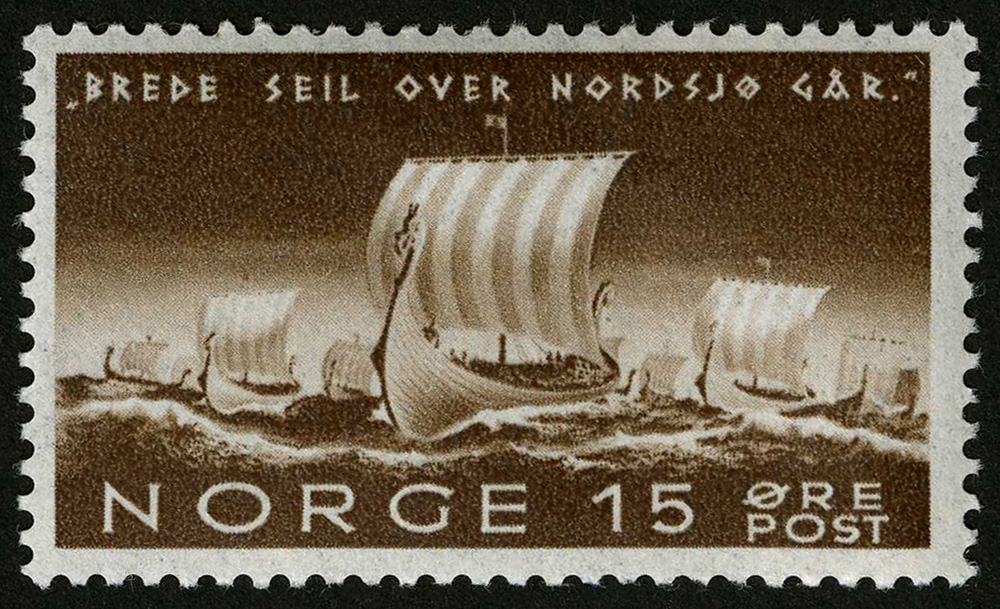 A four century union with Denmark, whereby Norway was little more than a Danish dependency, was dissolved in 1814 when Norway was ceded to Sweden. Although a constitution was adopted in 1814 declaring Norway to be a "free, independent, and indivisible realm", Norway did not achieve complete independence from Sweden until 1905.
Norway's postal fees during the early 1800s exceeded the general public's means. Fewer than 500,000 items went by post throughout Norway in 1850. An act which called for the introduction of postage stamps and a greatly reduced uniform local rate of 4 skilling per half-ounce regardless of distance became law on June 7, 1854. The country issued its first postage stamp, a 4 skilling blue stamp featuring Norway's coat of arms, on January 1, 1855. Although sought after by collectors today, this first stamp was not well received at the time due to the many flaws in its printing. A Norwegian newspaper even described it as "ugly, plain and improper." In December 1856 stamps with a design featuring King Oscar I were issued with 4 skilling and 8 skilling values. Throughout this period of Norway's history, all the kings featured on Norway's stamps were Swedish kings, who reigned over Norway as well as Sweden.