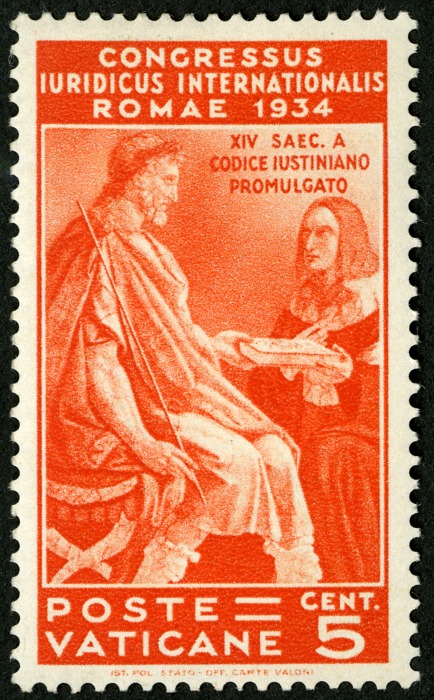 Today's Vatican City State is the last remaining vestige of the Stato Pontificio, a vast territory ruled by the pope that once straddled the Italian peninsula. The Pontifical State collapsed during unification, when General Cadorna's army invaded Rome in September 1870 and proclaimed the city as the capital of the new Italian kingdom. This launched a fifty-nine-year cold war known as the "Roman Question," during which Pope Pius IX and his successors declared themselves "prisoners in the Vatican" and sequestered themselves in the Apostolic Palace to protest the loss of their territories.
The Pontifical State had possessed a highly-developed postal system that issued stamps in 1852, 1867, and 1868. After the fall of Rome, the pontifical posts were integrated into the Italian system and Italian stamps were used on Vatican mail. It was not until the Lateran Accords, signed February 11, 1929, that the Vatican and Italy formally recognized each other's right to exist and Vatican City became politically independent. Two days later, the Vatican reestablished its post office (Poste Vaticane). It joined the Universal Postal Union on June 1 and signed a postal treaty with Italy on July 29. The latter allowed Vatican mail to be routed through Rome. The first stamps were issued and the post office opened to the public on August 1, 1929.
Vatican stamps were the first tangible representation of the new state's sovereignty; they preceded the first Vatican coinage by a year and a half.