Stamps issued: 1992-PRESENT
Prior to 1992 see Serbia, Yugoslavia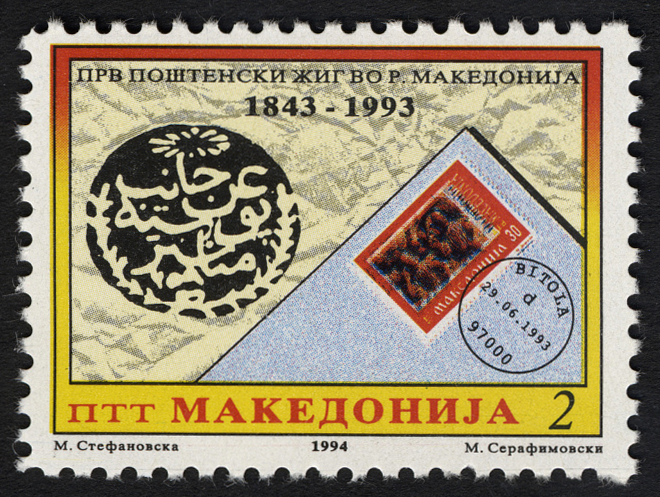 A republic in the central Balkans, Macedonia became part of Serbia after 1913, and so became part of Yugoslavia when Serbia merged into that nation. Bulgaria annexed the territory in 1941. On Sept. 8, 1944, Macedonia declared its independence from Bulgaria. After withdrawal of German troops in November 1944, the area was returned to Yugoslavia. Overprinted Bulgarian stamps were in use for a few weeks before the collapse of the German puppet government. On September 8, 1991, Macedonia declared its independence and in 1993 was admitted to the United Nations. A United Nations peace-keeping force, including U.S. troops, remains in Macedonia to prevent the spread of instability from other areas of Yugoslavia. Relations with Greece, which refused to recognize Macedonia's right to use its name, were normalized in 1995, and relations with Yugoslavia were normalized in 1996.