Stamps issued: 1984-PRESENT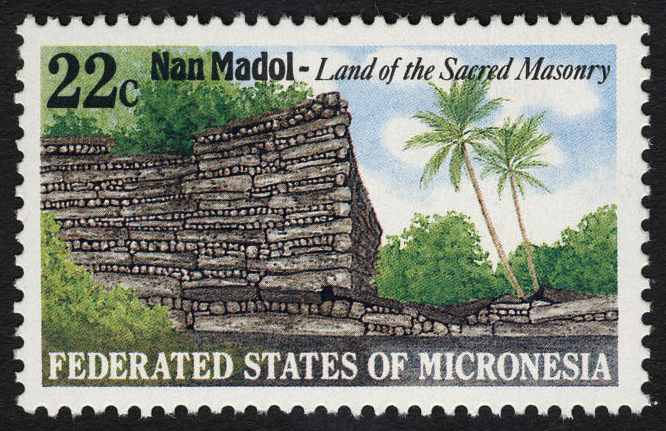 A group of more than 600 islands totaling only 270 square miles, located in the western Pacific Ocean north of the equator. These islands, along with what is now Palau, were part of the Spanish Caroline Islands until 1899, when they were sold to Germany, which issued stamps for use there. The Caroline Islands were seized by the Japanese during World War I and administered by them under a 1919 mandate of the League of Nations. Invaded and conquered by United States forces in the Pacific campaigns of World War II, the islands were made part of the United Nations-mandated U.S. Trust Territory of the Pacific in 1947, using U.S. stamps since that time. The islands were proclaimed the Federated States of Micronesia and began issuing stamps in July 1984. Mail continues to be handled by the U.S. Postal Service. Micronesia became fully independent in 1991.
Narrative by Linn's Stamp News
Precedent Country:
---
CAROLINE ISLANDS
Stamps issued: 1899-1914
For period 1914-1945 see Japan
For period 1945-1984 see United States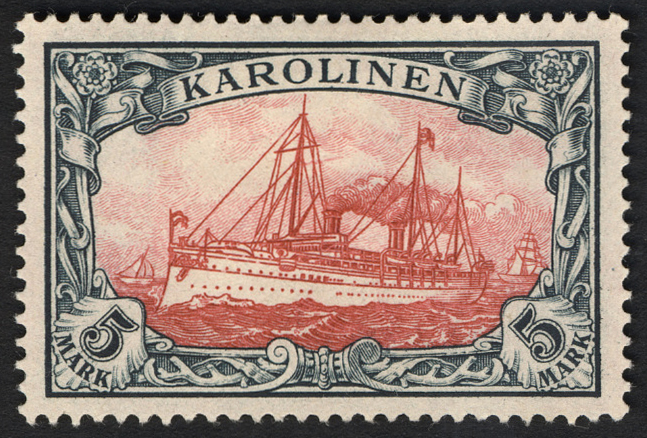 A large group of islands in the western Pacific Ocean. The Carolines were purchased by Germany from Spain in 1899. They were captured by Japan in 1914 and subsequently administered by the Japanese under a mandate from the League of Nations. In 1944, they were occupied by the United States and after 1947 were administered by the United States, under a mandate from the United Nations, as part of the Pacific Islands Trusteeship. The western portion of the Caroline Islands became the autonomous republic of Palau in 1981, and the rest of the group became the Federated States of Micronesia in 1986. Japanese stamps were used from 1914 to 1944, and U.S. issues 1944-84.