Stamps issued: 1899-1901
After 1901 see United States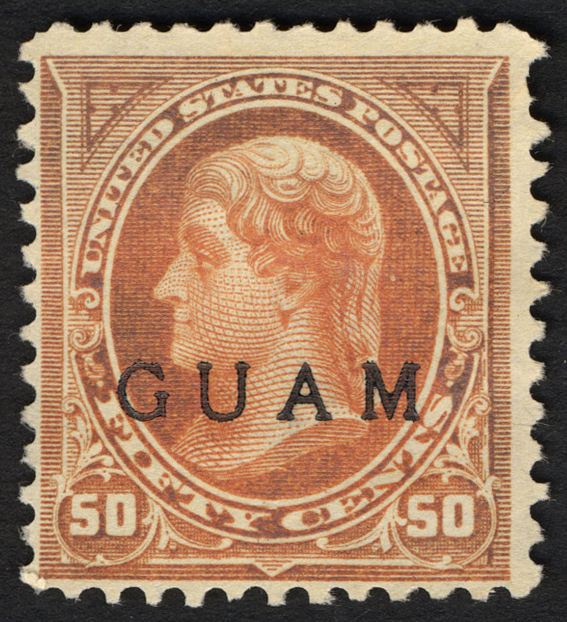 The largest of the Mariana Islands in the western Pacific, Guam was ceded to the United States by Spain in 1898, after its capture by U.S. forces during the Spanish-American War. Occupied by the Japanese in 1941, the island was recaptured and served as a base for U.S. bomber attacks on Japan during the last months of World War II. Guam is now administered by the U.S. Department of the Interior. U.S. stamps overprinted "GUAM" were used from 1899 to 1901, when they were replaced by regular U.S. stamps, although the overprinted stamps remained in use for several years. During 1930-31, Philippine stamps overprinted "GUAM GUARD MAIL" were used by the local military forces.