Stamps issued: 1892-PRESENT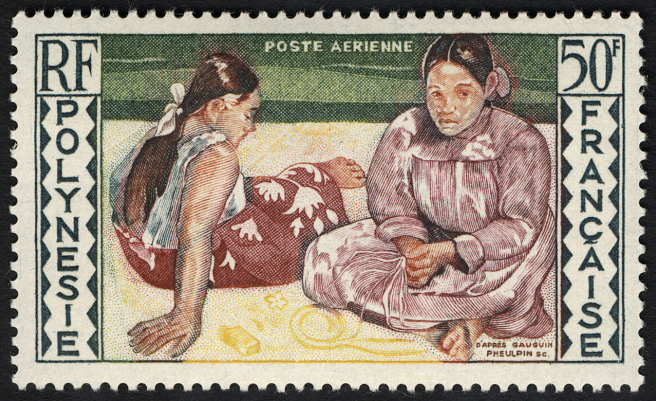 After 1842, France expanded its holdings in the South Pacific, consolidating these into the Oceanic Settlements in 1885. This group was renamed the French Oceanic Settlements in 1903. In 1957, the colony was renamed French Polynesia and in the following year became an Overseas Territory of the French Republic.
Narrative by Linn's Stamp News
Precedent Country:
---
TAHITI
Stamps issued: 1892-1915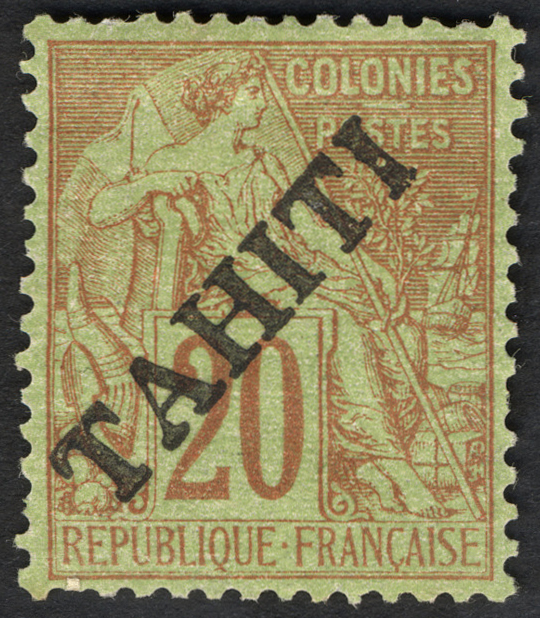 An island in the South Pacific. A former French colony, Tahiti merged into French Polynesia in 1893. Except for the issues of 1903 and 1915, stamps of French Polynesia have been in use since 1893.