Stamps issued: 1894-1899
After 1899 see United States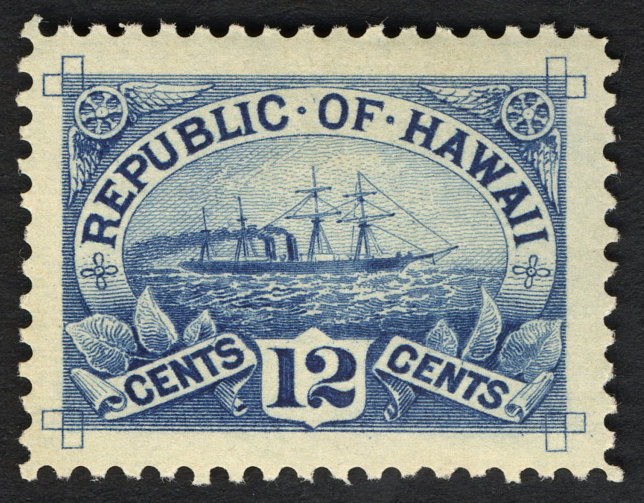 An island group in the north-central Pacific, Hawaii became a united kingdom in the late 18th century. During the late 19th century, American immigrants became increasingly influential in Hawaiian economic and political affairs and sought union with the United States. After a period of constitutional unrest fomented by American interests, the native monarchy was overthrown in 1893. The provisional government, initially unsuccessful in joining the United States, proclaimed Hawaii a republic. In 1898, the area was annexed by the United States, and the Territory of Hawaii was established in 1900. In 1959, Hawaii became the 50th state of the United States. Hawaiian stamps continued in use after the islands' annexation, being finally replaced by regular U.S. stamps in 1900.