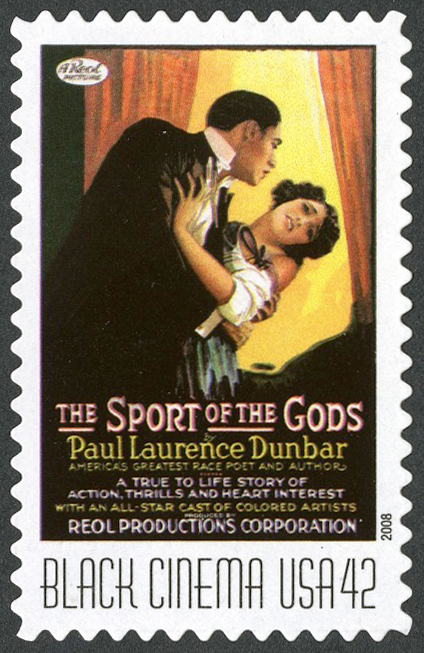 Cinco producciones cinematográficas afroamericanas antiguas fueron honradas en sellos postales de los Estados Unidos a través de representaciones de los carteles publicitarios originales de las películas.
El sello que se muestra aquí muestra el póster de la primera de las cinco películas premiadas en la edición Vintage Black Cinema. "The Sport Of The Gods" es una película muda sobre las luchas de un hombre condenado injustamente por un delito y las luchas de su familia al mudarse del sur a un nuevo hogar en la ciudad de Nueva York. La película se basó en un libro de 1902 del poeta y autor Paul Laurence Dunbar.
A continuación, la película de 1929 "Black and Tan", que duró 19 minutos, presentó a Duke Ellington y su Cotton Club Orchestra en su debut cinematográfico.
También estrenada en 1929, "Hallelujah" fue una de las primeras producciones de un gran estudio en presentar un elenco completamente negro.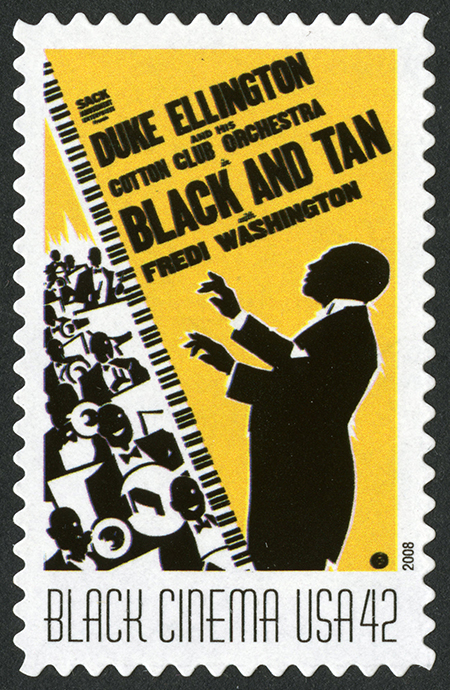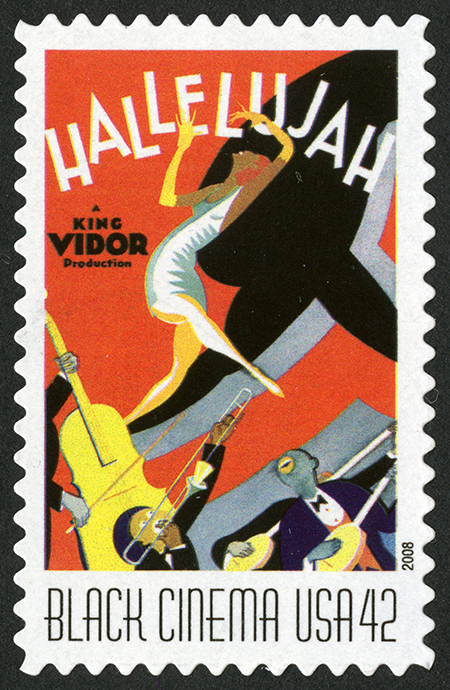 A continuación, la película en francés de 1935 "Princesse Tam-Tam" fue una de las cuatro únicas películas protagonizadas por la actriz y animadora estadounidense Josephine Baker.
El cortometraje de 1945 "Caldonia" muestra el talento musical del famoso líder de la banda, cantante y saxofonista Louis Jordan.