Esta exposición virtual revisita la historia de los viajes de Cristóbal Colón al Nuevo Mundo contada a través de los primeros sellos conmemorativos de la nación, las de los colombinos de 1893. Incluye imágenes de las pruebas de troquel de la Compañía Estadounidense de Billetes (en Inglés: American Bank Note Company), tanto originales como reimpresiones de Panamá-Pacífico de 1915, inspiradas en obras de arte famosas del siglo XIX. Además, incluye hojas completas de sellos postales, pares únicos sin perforar, ejemplos inusuales de correspondencia y excepcionales rarezas colombinas de la Colección Nacional de Sellos del Museo Postal Nacional Smithsonian.
Esta exhibición también presenta rarezas de una exhibición especial en el museo, Columbus' Voyage of Discovery: The Columbian Series of 1893, del 8 de marzo de 2001 al 15 de marzo de 2002 (cortesía del Dr. Edward y Joanne Dauer).
Se agradece especialmente al Dr. Edward y Joanne Dauer, Harry Hagendorf, James Lee, Scott Trepel y John M. Hotchner.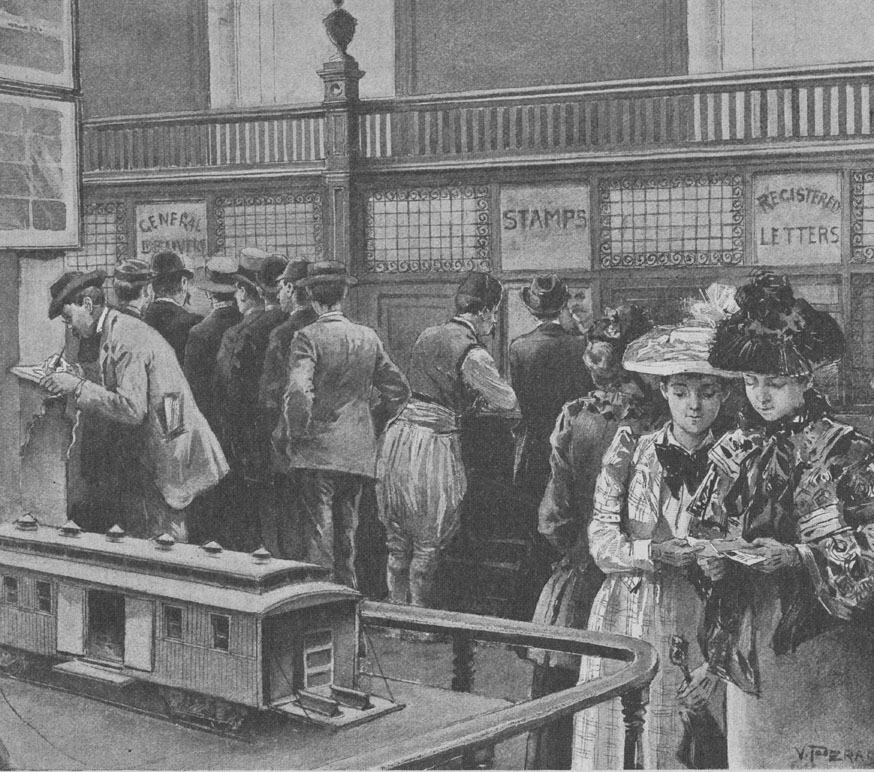 Para satisfacer las necesidades postales de la exposición, el Departamento de Correos operó una sucursal en pleno funcionamiento, ubicada en el Edificio Gubernamental, donde se exhibieron las primeras hojas de Colombinos. Además de sus operaciones postales regulares, que los clientes podían observar a través de una pared de vidrio, la sucursal presentaba exhibiciones que dramatizaban los avances en el servicio postal de EE. UU. yuxtapuestos con los de otros servicios postales de todo el mundo. El legendario perro de la oficina de correos Owney hizo acto de presencia en la sucursal y recibió una etiqueta con la imagen de Cristóbal Colón. Las exhibiciones presentaban elementos históricos únicos, como el libro mayor de Benjamin Franklin de 1775-1776 y el libro de registro de la Oficina Letra Muerta, 1778-1789. Los visitantes encontraron la exhibición de Oficina Letra Muerta particularmente fascinante por su variedad de sobres con curiosas direcciones y correo no entregado, incluyendo una oreja en escabeche, un frasco de ciempiés, una carta escrita en el puño de una camisa y una caja de serpientes.